< 1
minute read
You may remember our cat, Monty. Here he is being conspicuously indifferent to cricket a few years back. He's actually sitting on the cricket pages, the heathen.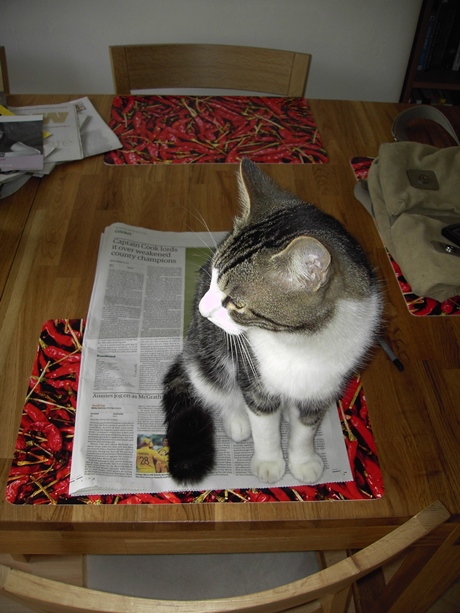 What you might not know about Monty is that he likes to piss on things. On one memorable occasion, he walked into the living room, caught our eye and urinated on the DVD player, holding our gaze as he did so. Unsurprisingly, Monty has been kicked out more than once for his urinary transgressions.
His namesake, Mr Panesar, does things rather differently. He gets kicked out first before turning to urination as a means of protest. Apparently, after being slat out of a Brighton nightclub on Sunday night, Panesar went up on the promenade and micturated down on the bouncers of said establishment as they stood below him.
Presumably he was marking his territory in some way. We've examined that notion further over at Cricinfo.