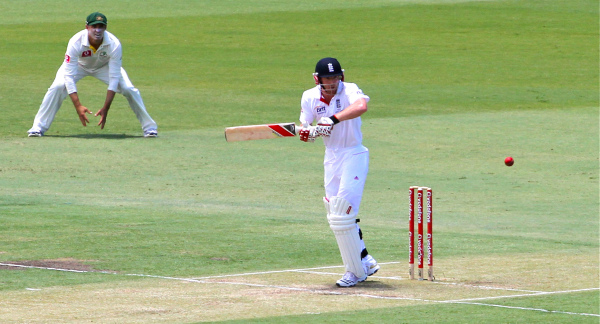 Our latest Kings of Cricket piece is up on the All Out Cricket website. The subject is Paul Collingwood. Bear with us. We think we've made our case.
It's mostly about his magical magnetic hand, but there's more to it than that. Consider it a paean to three-dimensionality; an ode to all the qualities that don't show up in the stats.
Bangladesh have got a leggie
Fast bowlers and mystery spinners – that's how you win Test matches. But several years ago Bangladesh spotted a gap in the market for a seven-man attack comprising nothing but conventional finger spinners. They've been ploughing this furrow for quite some time despite the complete lack of crops.
But maybe things are changing. They've got a leggie. Jubair Hossain took 5-96 in the first innings of the third Test against Zimbabwe. It probably doesn't pay to get too excited being as this is only his fifth first-class match, but at least he gives their attack something different.