3
minute read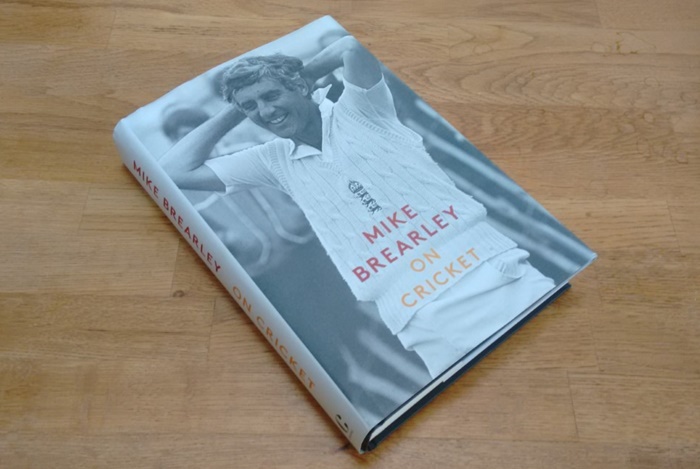 We knock back most offers to review cricket books these days. After a while, you become overfamiliar with the themes and tropes (and not just in the standard meat and potatoes autobiographies).
On Cricket by Mike Brearley is an exception for two reasons. (1) Brearley has a reputation as an innovative thinker and (2) we've somehow never actually read all that much that he's written, so this was an opportunity to address that.
This collection of 'essays' is essentially a bunch of Brearley's more significant columns and articles, revisited and tweaked to shape the content into a book. It makes for sprawling subject matter. He takes a look at his heroes, a handful of 'game changers', outstanding wicketkeepers and commentators. There are also sections on The Ashes, cheating and corruption, and race and cricket.
As a general rule – and this will come as no surprise – Brearley is best when writing about character and thought processes and weakest when recounting facts.
Let's take as an example of the former, the section that deals with Indian batsmanship, via Ranjitsinhji, Tiger Pataudi, Sachin Tendulkar and Virat Kohli.
The Ranjitsinhji chapter is probably the most interesting of those, in that Brearley spends more time discussing our motives for trying to assign national characteristics and the dangers of doing so than in actually identifying any. A section that threatens to be an exercise in generalisation therefore becomes a nuanced reflection on the nature of generalisation instead.
Similarly, the Kohli chapter focuses a lot on the features of his personality and a little less on his strokeplay and finer innings. This isn't hero worship or the finding of flaws – it's an exploration. The line, "No human being has all attributes; no attribute is without its damaging converse," is about Kohli, but also sums up the philosophy underpinning the best of Brearley's writing.
These are the better passages; the ones that take the time to dwell in grey areas. When he's dealing in the black and white of facts, it's much harder to find value.
The Murali chapter, for example, takes a couple of pages to tell you that he bowled a doosra, took hundreds of Test wickets, had his bowling action questioned and is kind of a nice guy. He then describes Murali's physiology and talks about the impossibility of detecting small amounts of arm-straightening with the naked eye before giving you a quick rundown of the 1998 Oval Test.
As a Murali primer, it's fine, but many of us will gain very little from all that and it's not really clear why we should care that it's Brearley imparting this information.
At the very end of the chapter, he delivers exactly one paragraph of his own thoughts (he thought Murali set defensive fields too readily when attacked) and then it's on to Shane Warne (that chapter is actually more readable, utilising a false or 'condensed' memory of a passage of play because Brearley clearly – and correctly – feels it sums the bowler up better than actual facts would.)
We arrived at On Cricket wanting to get a handle on Brearley as a writer, but because he covers so many topics, there's a lot of necessary background before he gets to have his say on each topic. The more in-depth sections therefore work better as he has greater room for manoeuvre, while the eye-catching 'heroes' and 'game-changers' sections are arguably the weaker ones.
It is, however, more than the average cricket book and that is to be applauded.
On Cricket is currently available in hardback and for Kindle.