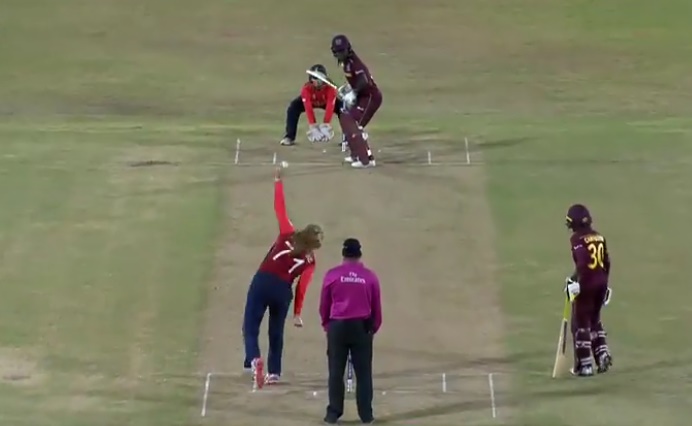 The correct number of left-arm finger spinners is three. That's England's position and they really should stick to it.
They fielded Linsey Smith, Kirstie Gordon and Sophie Ecclestone against Bangladesh and restricted them to 76-9 off 20 overs. They won.
They fielded all three against South Africa as well and bowled them out for 85. Again, they won.
Clearly having three left-arm finger spinners is the way to go. We can all see this. You wouldn't let the fact that six of the South African wickets fell to the two seamers influence your team selection would you? (And another one was a run-out.)
England did. Or maybe did. We're not actually 100 per cent on how the team ended up being selected. All we know is that Linsey Smith didn't play against the West Indies. She was replaced by Dani Hazell. Dani Hazell bowls finger spin with – get this – her right arm.
As you'd imagine, England lost. Hazell conceded 39 off her four overs and didn't at any point think to switch to using her left.
Despite this defeat, England are into the semi-finals. They play India at midnight on Friday (like, the very start of Friday, not the very end) and Mithali Raj will make a bunch of runs.
West Indies play Australia in the other match tomorrow. Alyssa Healy will get a bunch of runs and Deandra Dottin will do *something* extraordinary with bat, ball or even just her hands.