2
minute read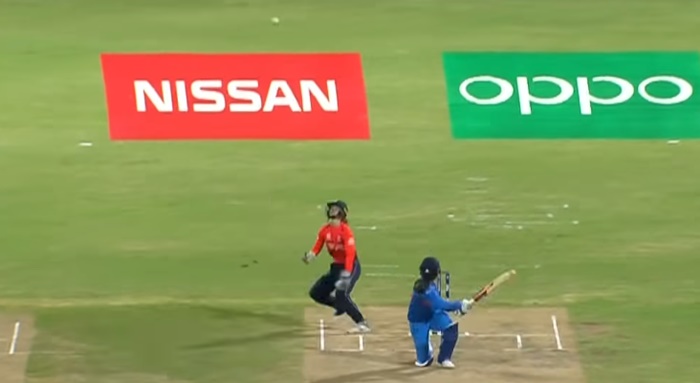 In the semi-final of the World T20, India for some reason omitted Mithali Raj and got bowled out for 112.
"They bottled it," was Charlotte Edwards straightforward assessment.
Tell you who wouldn't have bottled it: Mithali Raj.
Raj played two innings in the World T20 and made two fifties. She is the tournament's ninth-highest scorer, even though everyone above her has had at least four innings and in many cases five.
"Whatever we decided, we decided for the team," said the captain, Harmanpreet Kaur, by way of non-explanation.
The feeling seemed to be that Raj plays too cautiously and that the world has moved on. This is the problem with always looking ahead. You can get ahead of yourself.
Kaur added that she had "no regrets," about the decision, which represents an extremely poor use of hindsight. Something to work on ahead of the next tournament, in our opinion.
For England, Amy Jones and Nat Sciver made unbeaten fifties in a run-chase that only very occasionally demanded that they do that half-run thing you wheel out when you're crossing a road and want to make big show of the fact that you're hurrying for the benefit of the patiently waiting drivers.
Sciver's innings entirely negated her uncharacteristically costly bowling. Even after conceding 16 from two overs in this match, she is still only going at 3.76 runs an over in this tournament. According to Adam Collins, she tweaked her action a few weeks ago. As risky decisions go, that appears to be the inverse of "let's omit Mithali Raj".
England play Australia in the final at the very, very start of Sunday UK time.