< 1
minute read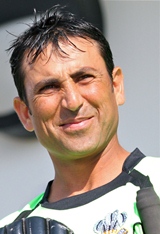 Here's an interesting question for you. If everyone even remotely involved with Pakistani cricket just chilled out a bit, would the team be better or worse?
A member of parliament has utterly flipped out and accused the Pakistan national side of match fixing because they lost a match; Pakistan captain, Younus Khan, has handed in his resignation as a result; and Pakistan Cricket Board chairman, Ijaz Butt, has rejected it, saying it was an emotional decision.
With all the different factions involved and all the many different people randomly jabbing spanners in the works, captaining Pakistan always strikes us as a task akin to pushing string. Younus has been making a damn good fist of it of late and with a bit of serenity from all involved, he could really drive the side forward.
But then again, serenity didn't give us Imran Khan, Waqar Younis, Wasim Akram, Shoaib Akhtar, Shahid Afridi or anyone else who's helped make cricket the best game on earth.