< 1
minute read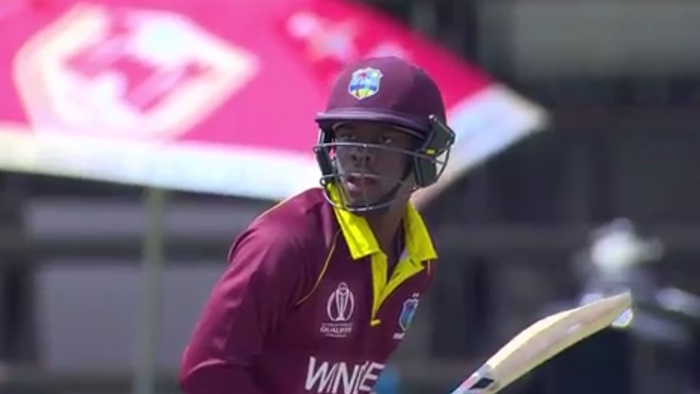 On Sunday, Shimron Hetmyer made 106 off 78 balls against India. Today he made 94 off 64 balls.
We've only seen a handful of video clips, but let us tell you that Shimron can unfurl a satisfyingly ludicrous follow-through when the mood takes him. He is 21 years old and we're sure you'll agree he promises to be a great deal of fun.
The general rule at the minute is that good young batsmen in the weaker teams count double. Pretty much everyone wants to see a bit more from the West Indies. Ideally they will return to being almost-but-not-quite-as-good as they used to be. That would be great for cricket.
But enough of that. That's just one aspect. The main reason why everyone's rooting for Shimron Hetmyer is because he has one of those fabulous names where you can't quite shake the feeling that it's probably an anagram and you're missing the joke.
But it's even better than you think. His full name is… and we're going to have to put a few extra words in here to draw out the suspense because it's that good. His full name is Shimron Odilon Hetmyer.
Shimron Odilon Hetmyer.
If someone tells you they want anything but good things for this lad, take it from us: you do not want to be friends with that deviant.