< 1
minute read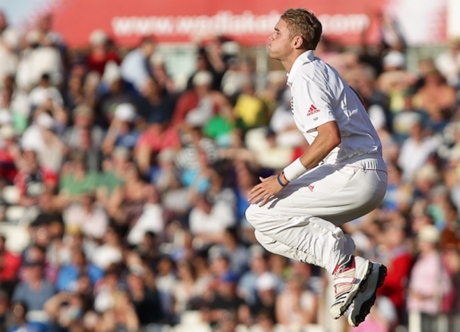 Like salt and pepper chicken wings from a tried and tested Chinese takeaway, today's play was hugely enjoyable and entirely predictable – although it was far less likely to result in heart problems later in life.
Mad swing from Jimmy Anderson early on, promising starts from a couple of Windies batsmen and Shivnarinian obduracy for most of the day. This is how we all imagined the Test series and this is what it has delivered.
There were also six wickets for Stuart Broad, which wasn't quite so predictable. Despite that, we have little to say about it. We'll go with: well bowled, good perseverance and stop asking for reviews. That pretty much sums things up.