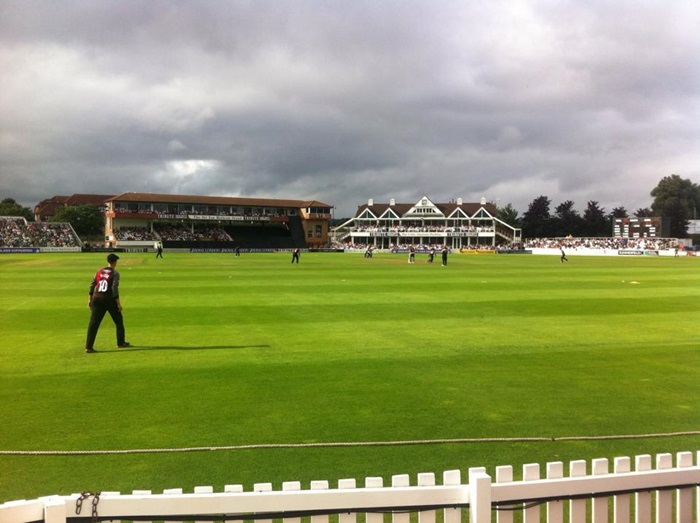 Sam writes:
It rained on the drive from Cornwall to Somerset. We had left our 18-month old son at home, and brought along our 34-year-old friend instead. He turned out to be slightly lower maintenance.
The seating rules were not clear, so we plonked ourselves behind the bowler's arm underneath the new pavilion.
Taunton has a lot of pavilions.
Before leaving the house, my wife had asked if I had washed the strawberries. I said yes. Mistake number one. As noon approached, she turned to me and said 'Well done on washing the strawberries'. I told her I hadn't actually washed them. Mistake number two. A mini argument ensued. I decided to sulk by not eating my lunch until 2pm.
Our friend suggested we "do a circuit". My wife didn't know what that meant. We explained the concept of doing a circuit. We left it until the break between innings. Mistake number three.
There were lots of pictures of Ian Botham and Sir Viv Richards on the walls. "How are we going to cope when Sir Viv Richards dies?" I asked. Nobody seemed to know.
We visited the shop to buy a mini cricket set for our son, then the bookshop to pick up a cricket-themed romance novel for £1.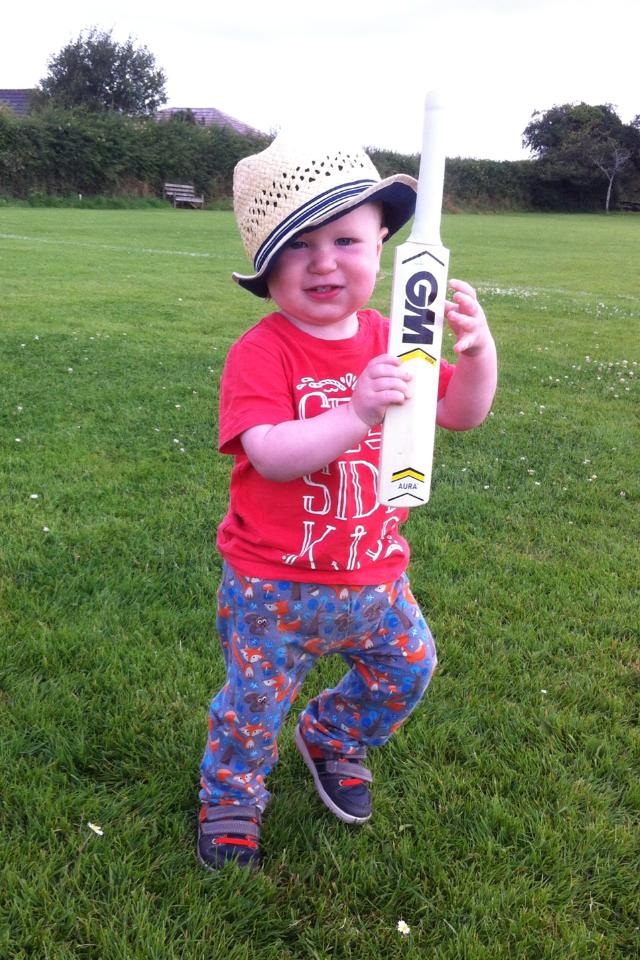 I discovered a programme from the 1992 England v Pakistan Test at Edgbaston. I once owned that programme, aged seven. Leafing through, it brought back some overwhelming emotions. If I had a therapist, I would have been straight on the phone to him.
I had brought along some Waitrose Country Slices, to much ridicule. "They look vile," my friend said. All the more for me, I thought gleefully. I ate all six.
In the afternoon we started feeling sleepy and went in search of refreshment. I ordered a latte and discovered a tea bag hidden inside. "That can't be right", I said. Nobody seemed to know.
Marcus Trescothick was wandering around the perimeter. "Must be nice to walk around like you own the place," my wife said.
Back in Cornwall, we went for a curry. We skipped starters and poppadoms. I had prawn saag and lemon rice. My wife offered to drive the rest of the way home so I could have another pint.
We finished the day scrolling through YouTube trying to find footage of that time Gareth Batty and Peter Trego had a fight. We couldn't find it. We ended up watching a video of Jade Dernbach showing off the contents of his kitbag.
Send your match reports to king@kingcricket.co.uk. If it's a professional match, on no account mention the cricket itself. If it's an amateur match, feel free to go into excruciating detail.