< 1
minute read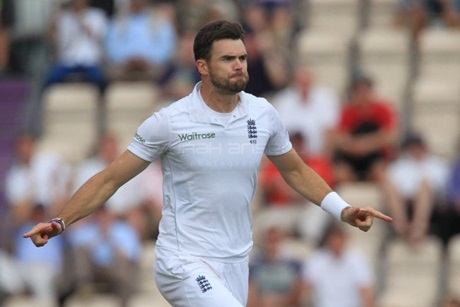 People often say of a spell that a bowler 'looked like taking a wicket every ball'. It's rhetoric. What they mean is that the player in question looked far more likely to take a wicket than you would normally expect.
So let's word it differently. In his second spell against Sri Lanka at Headingley, every single James Anderson delivery appeared to have at least a 10 per cent chance of taking a wicket. He couldn't control how the batsman reacted to what he created, but he did everything in his extraordinary power up until that point.
The weather was kind and the ball felt inclined to curve through the air. Anderson of course enjoys this. He translated the arcs of his mind's eye into reality. First one way, then the other, the ball traced its satisfying bendy lines. As often as not, it pitched in the same spot, but despite that it beat the bat on either side.
What do you do? It was unfathomable for Sri Lanka's lower order; an impossible task; like trying to kick away an ocean or stare out the sun.
Anderson's fifth wicket, the tenth of the innings, was a shit one feathered to the keeper down the leg side.