< 1
minute read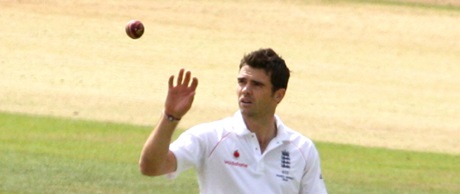 If ever you want to form a pantomime horse with James Anderson, don't expect him to dress appropriately the first time. Don't expect him to get it right the second time, third time, or fourth time either. But give him a while. After nine years of equine double-arsedness, he might finally work things out.
That was how long it took him at Headingley. After nine years bowling from the Kirkstall Lane End to no great effect, Jimmy finally switched to the Football Stand End for this match and promptly took ten wickets.
As for his bowling, well, we covered that yesterday. And about 40 times before that. There really isn't much left to say.