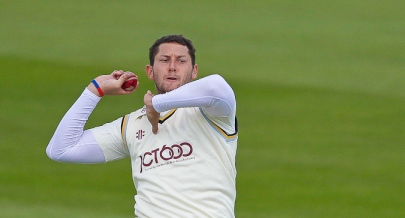 Tim Bresnan had elbow knack. It was a particularly severe case and so he had surgery. Unfortunately, the procedure made him not particularly good at cricket. He therefore had surgery again (not to get bionic legs or owt, just for the elbow).
Now he's back – even if he wasn't away quite long enough to warrant a 'Tim Bresnan's back' headline. The good news is that he claims to have recovered pace. He hasn't had this verified by a speed gun, so it might just be that he can't remember what quicker bowling looks like, but if he has recovered a yard or two, that's great news.
A sportsman's career rarely ends on a high, but injury is the saddest way to go out, particularly if it's more of an impediment than a death blow. An injury which merely takes the edge off your ability commits you to a grey purgatory where you play a pale imitation of what you once experienced of your sport.
We imagine it's kind of like going back and playing Outrun. If you've spent time driving around virtual cities doing as you please in more recent games, you simply can't re-narrow your horizons so that the Outrun experience is as satisfactory as it once was.