2
minute read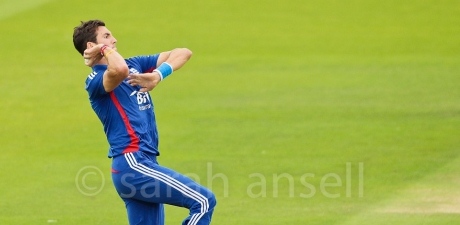 That title refers to the fact that two balls are now used in one-day internationals – one from each end. You could read it as being a reference to the effect this rule change has had on England as well though.
It's often said that using two balls is good for England, because they have good seam bowlers. This is true, but it's also good for their batting. The opposition tend to adopt a more Test-style approach to their bowling and this suits Cook, Bell and Trott – none of whom are especially explosive one-day batsmen.
But that's not all. England are currently playing five specialist bowlers rather than making use of all-rounders or "all-rounders". This puts added pressure on the batsmen, say some – but they're wrong. The shorter batting line-up makes the specialists take responsibility.
Having only five or six batsmen gives England's lumpen plodders the green light to play how they want to play. They dead-bat a few, leave a few, get their eye in and work the ball about. Back when they were aiming wild heaves at everything, they were getting out and then the professional wild heavers in the middle-order were dead-batting and leaving until they REALLY had to wild heave. This didn't really win any matches. The new approach does.
England currently look a good one-day side in England. This means they'll probably become even worse in less seam-friendly conditions (if that's actually possible). You can't have it all though – that's what we discovered with that box of breaded mozzarella sticks last night.