Pakistan
2
Because surely you are. Australia are 136-5 in reply to Pakistan's 570-6 at the time of writing. Younis Khan is averaging over 200 in the series. Unless this current partnership really goes somewhere, that's better than Australia's top six combined.
But never mind unheralded Pakistani bowlers ripping through top Test teams. Time was, they had incredibly well-known bowlers who ripped through Test teams. Wasim Akram is our second King of Cricket for All Out Cricket.
2 Appeals
17
Younus Khan's just made his third Test hundred on the bounce. We mentioned that he was underrated after the first one. Let's revisit that.
We all know Younus averages some way north of 50 and that he's now made Test hundreds against every nation, but let's dig a little deeper. Last time we mentioned that only 19 of his 93 Tests have been played truly at home and that hints at what's so great about him. He's adaptable.
The first of this trio of hundreds saw him construct non-scoring foundations for his innings. Since then, he's become ever-more expansive. This third hundred came off 128 balls.
But it's conditions as well. Not only has Younus scored a hundred against every Test-playing nation, he's also scored one in every country bar Australia, where he's only played three matches. Only in South Africa and the West Indies does he average less than 40 and only in the Windies does he average less than 30. There are always gaps and that's some CV.
Attack!
Midway through our Cricinfo piece about how Pakistan and Australia have prepared for this Test, we poked fun at Australia's tendency to believe that their success is directly linked to how attacking they are. It was therefore quite amusing to see that they'd tweaked their team and brought Glenn Maxwell in to bat at number three.
Maybe it'll work.
Murali's balls
YouTube can make wasters of us all, but every now and again a long shift is justified when you catch a glimpse of what must rank as being one of the all-time great cricket banners.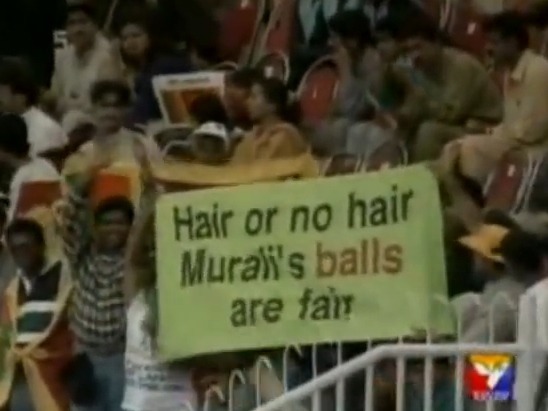 17 Appeals
8
It can be hard to keep up with Pakistan's playing staff. Mitchell Marsh gets a debut and great tracts of webspace are devoted to him, explaining what this decision means and why it's such a monumental event. In contrast, Pakistan players ghost into the side and it's only when they've become the top-ranked batsman or bowler in the world that anyone finally pays any attention to them.
For one reason or another, Pakistan's bowling attack is particularly untested at the minute but they seem to be doing okay. Zulfiqar Babar and Yasir Shah, the two spinners, were the architects of Australia's downfall and it's tempting to wonder whether we've just seen the first steps taken by a duo that will one day rank alongside Wasim and Waqar, Lillee and Thompson and Ambrose and Walsh.
Then you look at them and this clearly isn't the case. Spring chickens they are not. Zulfiqar Babar in particular is an old stewing chicken. He looks like an Indian Railways employee on his Cricinfo profile page. In fact we're pretty sure we once bought a ticket off him. We remember him repeatedly answering our question about whether the train stopped at a particular station with the Indian 'maybe, maybe not' head wobble. Apparently there's a version of 'yes' which is quite similar to that movement, but to Western eyes it was a decidedly unhelpful response. Yasir Shah is at least wearing cricket gear in his picture, but he could still pass for a ticket inspector.
As for Australia, where do they stand after this heavy defeat? We didn't see the match, but apparently Alex Doolan looked out of his depth, while Mitchell Marsh is never a number six batsman. The two spinners were also strikingly ineffectual on what was clearly a turning pitch. You could perhaps defend Steve O'Keefe by saying it was his debut, but that rings a little hollow when Pakistan's entire attack was pretty much new to Test cricket.
The whole Australia team probably just needs to be a little bit more aggressive. That's the answer. That'll sort it.
8 Appeals
32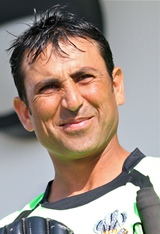 Pakistan. Is there any sporting team in the world for which the link between sound preparation and performance is less meaningful?
Having lost what was arguably the best new ball attack of its time as a result of that spot fixing thing, Pakistan rebuilt their bowling around Saeed Ajmal. Being as he's been banned for chucking, they have now been forced to field an attack where the four main bowlers boast eight Test matches between them.
Needless to say, they're absolutely battering Australia.
Australia's first innings 303 hinted that maybe the pitch was deteriorating. Pakistan's second innings 286-2 rebuffed that. Pakistan's batting has been dire for the last few years but it has just managed 700-odd runs for the loss of 12 wickets.
Younus Khan has spent most of the build-up to this series maintaining a gold standard strop about being dropped from the one-day side.
"Don't select me, not even in Tests – I sacrifice my future," he said a couple of weeks ago. Today he scored his second hundred of the match.
Australia are currently 59-4 chasing 438 and will almost certainly win.
32 Appeals
12
First up, Pakistan v Australia where the 'home' side appear to be doing a reasonable job of putting a score on the board. It's always hard to tell what's a decent first innings total, but with Pakistan's flaky batting, you reckon they'd be pretty happy already.
Stealth
The major contributor has been Younus Khan. It always strikes us that Younus and his former team-mate, Mohammad Yousuf, don't get the credit they deserve. Both average over 50 with Younus now one ton ahead with 25.
One argument is that they've played a lot of cricket on flat Pakistan decks, but Younus, for one, has played only 19 truly home Test matches – surely that should add to his reputation? On top of this, contrast his scores with those of his team-mates in recent times and you can see that he also has to carry some extra weight.
This hundred against Australia completes the set. He's reached three figures against everyone now.
Siddle
Also of note is the return of Peter Siddle. Having written about overtraining earlier in the year, we were interested to see how he'd go. He'd complained of fatigue and claimed he could recover his pace given a rest and a chance to train properly. Now he's had that and sure enough he's back on track.
Fast bowlers in particular need an off season. Just a reminder that England are playing a match in every calendar month from November until September 2017. Hopefully that much-needed downtime won't be delivered when they're scheduled to play the Windies.
Celebrations
On a lighter note, we wrote a piece for last month's All Out Cricket about the lost art of understated celebration. It's not just handshakes we miss, it's also quietly retrieving your cap from the umpire as well as ambling about looking at the floor. Folding your arms is another we'd like to see brought back. Beats all that shrieking and fist-pumping hands down.
The article's now online, but please do buy the mag whenever you get chance. It's decent.
Social media
And finally, Twitter. Our latest round-up's just gone up at Cricinfo. We've tried to cover the Windies thing. Not easy when you're relying on the words of others.
12 Appeals
5
Same as ever really. Just sort of hope that everything magically works itself out.
Shahid Afridi is a tremendously good one-day bowler, but you'd hope to see a stronger attack alongside him. Seven foot Mohammad Irfan is the novelty, while Junaid Khan is perhaps the class.
But it's the batting that's the real problem. The fact that Afridi isn't significantly less reliable than most of those above him says it all really, because Afridi is literally as unreliable as it is possible to be. If it weren't for the fact that he has 11 international hundreds to his name, you would consider him reliably useless.
So Pakistan's strategy basically boils down to having Misbah-ul-Haq wearily trying to inch them to 150 before making a frighteningly good attempt at defending that.
King Cricket rating: Brendan Gleeson's character in The Guard
Very few traditional heroic qualities, but a faint suspicion that they might somehow do the job anyway.
Other nations' World Cup strategies.
5 Appeals
15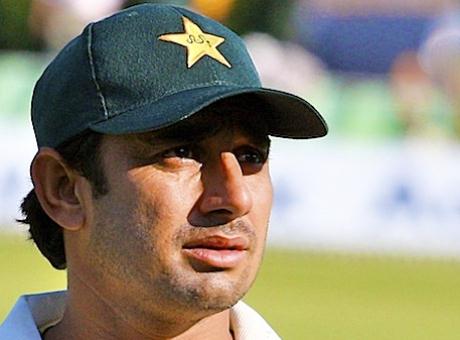 Well this is news. Pakistan's Saeed Ajmal has been banned from bowling.
Ajmal was tested once before and had his action cleared. But not this time. This time he has been found guilty of the greatest crime in cricket.
People will whisper the word whenever he is near and he will have to use the special toilets reserved for his kind whenever he is at a cricket ground. Whenever his name appears in on-screen statistics, it will always be accompanied by an asterisk. This is not to indicate that he was captain. That asterisk says just one thing. People will hiss the words, rather than say them: "Saeed Ajmal was a straightener."
A thousand parallel Ajmal-less universes have opened up to bitter fans of other nations. In ours, an entirely different Pakistan spinner keeps taking five-for-spit against England in the UAE in 2011. Probably a far less likeable one.
15 Appeals
5
We can officially reveal that India v Pakistan in the World T20 wasn't quite interesting enough to prevent keen cricket fans from going out to buy eggs and then out again, a second time, to post something.
To put this in context, we would rank posting letters right up there with opening letters on the list of things we will try and postpone indefinitely. The ideal scenario for us is when we postpone the posting of something for so long that it no longer needs posting and can instead be thrown away. During India v Pakistan, we thought: "Hmm, might as well as post that." But not only that. We then actually did it, which is another step altogether.
It was Pakistan's fault. Quite often they never really get round to starting their innings. You think, after about 10 or 12 overs, that they might begin soon, but then they don't. Next thing you know, they've made 130 and the match is basically over.
5 Appeals
19
Every batsman suffers the ebb and flow of form. Most will alter their approach when out of form, taking fewer risks in the knowledge that they aren't middling it. Shahid Afridi never alters his approach and being as his approach amounts to little more than essaying wild, body-convulsing heaves at pretty much every delivery he faces, form has a sizeable impact on his returns.
Out of form, Shahid Afridi gets out. And he gets out quickly. In form, he scores at almost unimaginable speed. On Sunday, he took his time and hit 34 off 18 balls. Today, he notched a half-century in the same number of deliveries, hitting seven sixes. After nine deliveries, he was on 35, after which he chilled out a bit.
It was the second-fastest 50 in the history of one-day internationals and it was the third time he'd scored one that quickly. He also has one off 19 deliveries, two off 20 deliveries, one off 21 deliveries and one off 22 deliveries.
19 Appeals
8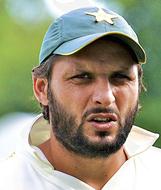 If there is a point to Shahid Afridi – and really, his genius is all about absolute commitment to joyous, unfocused, futile pointlessness – then it is that he should mishit sixes to win matches. That is what happened today.
India and Pakistan have much in common, but they also have their differences – you may even have heard about this. In cricket, the most striking difference is in their respective 'finishers'.
For India, Mahendra Singh Dhoni typically fills this role. Dhoni is one of the finest one-day batsmen of all time and utterly, utterly reliable. In 214 innings, he appears to have learnt everything there is to know about closing out a 50-over innings and he's so cool that anyone else on the field of play is at risk of frostbite and hypothermia.
Pakistan field Shahid Afridi at seven. Afridi is basically one last roll of the dice. These dice have just one side that doesn't say 'wicket' and it says 'six'. In approach, he is as cool as the fires of Hell and in 348 one-day innings, he has learnt precisely nothing. If anything, he has shed knowledge. Certainly, his first innings remains his best.
Today?
"The captain told me to take my time and I did that."
He hit 34 off 18 balls.
8 Appeals