South Africa
26
That is a deeply unsatisfactory title and we'll tell you why – fire and ice are not equal.
No matter how dangerous ice can be, fire is just fundamentally scarier. Talk about fire and it conjures images of blazing infernos. Talk about ice and you think of slipping over and bruising your coccyx.
For the purposes of this article, imagine fire and ice are equally intimidatory because what we're trying to convey is that there's more than one way to reprimand a cat (we've decided to update that idiom for a modern world which has greater respect for animals).
Test cricket is particularly absorbing when teams with contrasting approaches are pitted against each other. It's partly a test of which team is the better, but it also allows us to scrutinise and evaluate different methodologies.
The South African approach is pretty obvious. Their fast bowlers exploit the new ball; their batsmen play sensibly. This is an incredibly effective gameplan in their home conditions, but in the second Test against Pakistan, we are seeing it pitted against something rather different.
The Pakistan approach is far less reliant on the new ball. Their most threatening bowlers are spinners, but on top of that their fast bowlers are generally more adept at reverse swing than the conventional kind.
This Pakistani approach to bowling alters the rhythm of the match and the South African innings will doubtless follow a different pattern to Pakistan's. They may well end up 338 all out as well, but they'll have arrived at that destination via different roads.
Or perhaps they'll score far more than 338. Fire melts ice, after all.
26 Appeals
8
Individual statistical achievements in cricket don't always tally with ability, so it's pleasing when a good player is rewarded. However, for every 11-60 recorded by a Dale Steyn, there's a world record number of dismissals for an AB de Villiers.
Now AB de Villiers is great at many things. He can bat, he can play tennis, he can slap back and he can deny the existence of the letter C. However, he isn't a wicketkeeper.
Technically, that's completely wrong. He has a pair of gloves and he gets that dagger typography next to his name, but come on – he's a batsman. He can catch and jump around, but being a wicketkeeper is about so much more than that. It's about having a tatty hat and hanging tea bags on nails so that they can be reused. In short, it's about being Jack Russell.
Technically, Jack Russell still holds the world record for most dismissals by a wicketkeeper in a Test match, only now he shares it. No-one likes sharing – particularly when they're an only child, like we are.
Sharing is not good. If you share, you have less of the whole. Jack Russell has been fractionally diminished and he probably feels much the same way we did when John took the nose off the final slice of our pizza back in Llangollen in 1998.
The nose! Of the final slice! Poor Jack Russell.
8 Appeals
6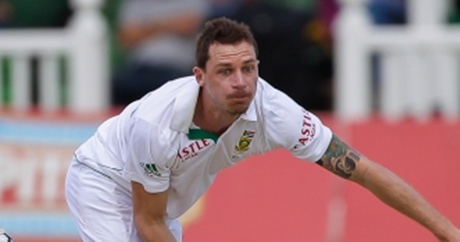 We've just got back and we're trying to catch up. It strikes us that Dale Steyn taking six wickets for eight runs was probably the most significant event. When you need to clarify which are runs and which are wickets in someone's bowling figures, you know they've done something special. What happened? It was swing at pace, wasn't it?
South Africa like to ration Dale Steyn's deliveries. He's bowled almost four times as many in Tests as he has in one-day internationals. That is the correct distribution and it is one major reason why South Africa are currently a much better side than anyone else.
We thought Pakistan might give them a game. Pakistan have not given them a game.
If they do want to give them a game, we can recommend His and Hers
, the sexist board game that everyone can enjoy. We particularly enjoy the questions which include the word 'probably'. More quizzes should inhabit the realm of cold, hard conjecture.
6 Appeals
14
Well played Kane Williamson for scoring 145 not out and well played the rest of you for fielding competently.
We're sure he'll be delighted about it, but we're not too sure that Captain Brendon McCullum can take enormous pride in beating a South Africa side featuring the following luminaries:
Quinton de Kock
Colin Ingram
Farhaan Behardien
David Miller
Ryan McLaren
Rory Kleinveldt
That feeling is compounded by the fact that the South Africans managed to lose half their wickets to run-outs.
Rotation rocks, except when you rotate through 180 degrees and realise that all you can see now is arse.
14 Appeals
7
This website is against two-Test series, but some people like them. Secretly, New Zealand will be delighted that they don't have to adopt stern facial expressions in order to state that they are desperate to make amends for previous performances in the third Test.
Instead, the players can claim to want the opportunity to try and make amends without having to actually test whether they can. They can say what they like.
The second Test was just about as bad as the first with South African batsmen scoring hundreds for fun shortly before all of New Zealand's batsmen scored a hundred between them without there being even the faintest whiff of fun.
Bring back Chris Harris.
7 Appeals
17
Australia were probably down to their third-string attack in the third Test. We're not sure how deep 'bench strength' needs to be these days, but they might want to stay shallower next time they play.
This bowling attack was Australia's choice, but Mitchell Johnson is basically a bowling machine set to 'wide long-hop' and he was probably the best of the bunch. Mitchell Starc went hours in the second innings without bowling a ball at the stumps and we don't even know what John Hastings is.
We assumed Hastings was one of those all-rounders who does the donkey work and keeps it tight – the kind of player New Zealand always seem to produce – but it turns out he's not much of a batsman and he went for plenty of runs, so we're still pretty much in the dark.
Someone said Australia had loads of fantastic young fast bowlers
Someone's confused 'promising' with 'fantastic'. Australia have a bunch of young quicks who are being talked up by various pundits at the minute, but sometimes the general volume of talk remains the same whether there's something to talk about or not.
Few of these bowlers have really been tested and most can't bowl for more than half-an-hour without fracturing a hip or contracting jaundice or something. They're inexperienced too. They're good bowlers, but you can't just pick four of them and then expect to have a Test bowling attack.
What about South Africa?
They were pretty immense really. Australia threw everything at them in the second Test and they just took it. They then returned the favour in the third Test and Australia promptly crumpled like a wet paper Superman when subjected to a kryptonite barrage.
17 Appeals
25
A couple of days ago, we wrote about the slow erosion of a Test team over the course of a series. This is part of the game, but at what point does it become too pronounced?
Australia have omitted their two main pace bowlers for the third and final Test against South Africa. Peter Siddle and Ben Hilfenhaus were diagnosed as being 'knackered' and have therefore been prescribed a nice sit down and a cup of tea.
But why has this happened? Are the circumstances really so exceptional? Should it be the case that if one bowler gets injured during a Test match then three of them need replacing for the following fixture?
Some will say this is part of modern sport. For example, football and baseball teams play so often that winning a particular competition is generally more about having a good roster of players on which to draw than on having the best first-choice team.
International cricket seems to have found itself in a similar position, but this hasn't been a conscious decision – it's just a by-product of playing more matches. It's therefore worth asking the question: should Test cricket be about identifying the best team or the best squad?
We were going to venture an opinion, but if we go into this we'll probably end up writing about three more paragraphs and then something else will strike us and we'll get sidetracked and who knows where it'll end. Sometimes it's best to simply not bother.
Remember that – it's a good philosophy. 'Sometimes it's best to simply not bother'.
25 Appeals
10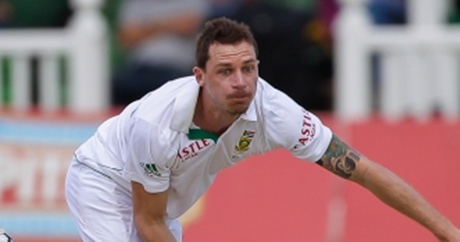 The modern Test series is more about endurance than ever before. It may feature fewer matches, but with little pause between them, it is more like one ongoing slog than a sequence of distinct skirmishes.
We'll see this vividly in the third and decisive Test between Australia and South Africa later this week. The series stands at 0-0, but to say that the first two Tests haven't had an impact would be wrong. If the two teams were carefully sculpted for the first Test, someone's let a pissed-off monkey armed with a chisel at them since then.
The monkey has been gleefully hacking lumps off both sides since the series began and the management teams have been making running repairs with Blu-Tack and whatever they can find lying around. The third Test will see two scarred, imperfect teams pitted against each other and the one that has proven most resilient to monkey vandalism will win.
It's not just about the absentees or the walking wounded though. It's also about those who are ostensibly intact.
In what condition are the survivors?
Back-to-back Tests are unforgiving to bowlers, but the effects have been magified in this series. During the second Test, both Australia and South Africa lost a member of their bowling attack which meant the others had to do extra work.
Peter Siddle is currently lying down. We can state that with a reasonable degree of certainty, because he bowled 64 overs in the second Test, which finished on the 26th of November, and he will be bowling again on the 30th of November. He's also had to do this on a diet of sweet potatoes and quinoa, because he's now a vegetarian.
The story is similar for Ben Hilfenhaus. He bowled 54 overs in the second Test, although at least he could sustain himself with a ham sandwich or two. Who knows, maybe one of them will be replaced by a fresher bowler. Either way, the team is compromised.
One reason why South Africa are currently considered the best Test side
It's not quite the same for South Africa. They lost a bowler in the second Test as well, in the unnervingly hirsute form of Jacques Kallis. However, Kallis is one of five bowlers, not one of four, which means the others aren't so overburdened when there's a casualty.
South Africa's batting helps too. They blocked by necessity to save the second Test, but they're hardly liberated stylists at the best of times. They bat for bloody ages and they do it for a reason. Michael Clarke's 230 was a skipping triumph of an innings, but it was only 37 balls longer than AB de Villiers' chronically shotless 33.
The upshot of all this is that Dale Steyn has bowled 46 overs fewer than Siddle in the last three weeks. He hasn't looked at his best so far, but he has a tendency to rouse himself when he can make a difference. How much Siddle is there left to rouse? Keep munching that tofu, Pete.
10 Appeals
23
Do you see what happens, Larry? Do you see what happens? This is what happens. This is what happens when you pick an all-pace attack.
Always pick a spinner. No matter how good your fast bowlers are, if the batsmen get into a rhythm, you can find yourself on the receiving end of a very big partnership. Ed Cowan and Michael Clarke developed rhythm rivalling Sly and the Family Stone in the first Test against South Africa. The former's far from keen on giving his wicket away and the latter's recently developed a habit of scoring at least 200 once he's passed three figures. South Africa were therefore sentenced to a great many overs of seam.
Variety is a necessity. The only variety South Africa had was fast bowling in the morning and fast-medium in the afternoon, because big partnerships reduce even the fittest fast bowler to the pace of Rory Kleinveldt eventually.
Speaking of Rory Kleinveldt – he's the one playing instead of a spinner. He has 0-81 off 17 overs and can probably claim to be the fifth best right-arm seam bowler in this South Africa team. Only South Africa could conclude that they really needed to get Rory Kleinveldt into the team, even if it meant a five right-arm seam bowler scenario.
South Africa don't really get spin. They see people bowling slowly and wonder why that person isn't spending their time eating gazelles and trying to bowl as fast as they can. Well, there's an easy answer to that – it's because this is what happens. This is what happens when you pick an all-pace attack.
23 Appeals
8
The plan was to target Jacques Kallis with lots of short stuff. Kallis has now faced lots and lots and lots of short stuff. Meanwhile, we dread to think how much verbal aggression Hashim Amla's had to counter over the course of his 207-ball unbeaten innings.
We imagine that verbal aggression was pretty intense for the first few overs, but it probably dropped off a bit after four or five hours. Even the Aussies must have exhausted their rich vocabularies of abuse by that point.
8 Appeals