South Africa
8
Aside from batting all day at one run an over to save Test matches, Faf du Plessis's other thing is getting hit in the balls. You might say that he's a specialist.
In the video below, he talks you through the countermeasures he has been forced to take. Here's a link to the video as well because we're 95 per cent certain that it won't show up for email subscribers.
8 Appeals
18
That is… stellar. Particularly when you consider that he made three off 58 balls in the first innings.
He wasn't alone either. You can see the full deadbattery in scorecard format here. South Africa were playing for a draw to secure the series and succeeded in fine complete-absence-of-style. Rangana Herath opened the bowling and delivered 45 overs.
30 of them were maidens.
18 Appeals
16
That was where everything went wrong. They hauled it back a bit by batting okay, but really the match was decided when Faf du Plessis scorned the coin's generosity. Why would you ask Virat Kohli to chase? It's like asking Mike Gatting to guard your cupcakes from scavengers.
This leaves us with an India v Sri Lanka final. As usual.
16 Appeals
12
Minnows, upsets, India v Pakistan and the semi-finals already – this World T20 is getting the job done. And while some people claim that Twenty20 can be a lottery, you can make a strong case for the four remaining teams also being the four strongest.
Sri Lanka v West Indies
Darren Sammy is averaging a hundred in this tournament with a strike rate of  224. He's managed to make an extraordinary impact in just 45 balls at the crease. Rangana Herath has played even less cricket but he too has made his mark. Bowling just 21 deliveries, he is currently averaging 0.60.
That sort of sums these teams up. Both seem like proper Twenty20 sides, chock full of weirdness and heavery. Neither gets too disheartened whether chasing a big total or defending a small one. We've no idea who'll win, which is the way we like it.
India v South Africa
Insofar as any team can have reliable batting in Twenty20, India have reliable batting, but their bowling is more than doing a job in these conditions. Hardly anyone's going for runs and in fact this is probably why the batting has appeared solid. They've been able to play within themselves.
For their part, South Africa have been uncharacteristically erratic. They've been generally underwhelming but with flashes of individual brilliance and appear to be working to Broad's Law about only needing a maximum of two or three players to play well in this format. We'd bet on India, but unfortunately we don't hold a position of responsibility within the BCCI and are therefore not permitted to lay wagers on cricket matches.
12 Appeals
23
We're not in favour of demonising individuals. But three runs, Jade. Three runs. That's all that was in it.
Couldn't someone have saved three runs somewhere along the way? Maybe Jos Buttler's missed stumping proved costly. Would a specialist wicketkeeper have made the difference, or would that merely have meant a few more overs of AB de Villiers?
But it's hard to look past England's bowling as being the reason for defeat and specifically the death bowling. England like to go with fast-medium. We're not sure that's the right choice.
It's hard to weigh the statistics being as bowling in the powerplay and at the end tends to mean going for more runs than those who bowl in the middle no matter how well you perform. At the same time, England's most expensive bowlers in this tournament have been Tim Bresnan, Stuart Broad and Jade Dernbach. In fact, over a 34-match Twenty20 international career, Dernbach has conceded on average 8.71 runs an over. That's a big enough sample to draw conclusions, no?
Also, look at the most economical bowlers in the tournament so far: Mahmudullah, Narine, Shakib al Hasan, Ashwin, Mishra – these are all spinners. Santokie, Malinga and Steyn have been the only seamers to have much success and yet Tredwell, Moeen Ali and the medium-pace of Ravi Bopara haven't bowled a right lot for England. It doesn't feel like they've been playing the odds.
Would these bowlers have done better than the seamers at the death? They couldn't have done much worse.
23 Appeals
16
That's not a chant. There are too many syllables. You'd have to rush through the 'Test cricket' bit to make it work and Test cricket ain't for rushing through.
No, 'more Test cricket for South Africa' actually comes about because it looks like there is going to be more Test cricket for South Africa. They're looking to extend series against Australia to four Tests and there also seem to be plans to do the same in series against India, which will be excellent right up until the point that the BCCI suddenly decide they want to do something different.
On that subject, the IPL's going to start in the UAE next month. They decided that this week.
16 Appeals
20
It was nearly a fitting send-off for Graeme Smith from a team hewn in his image (and 'hewn' is the only appropriate word to use). This South Africa side are dogged, resilient, they bat for ages and they're prone to fourth innings performances that defy received wisdom.
Fortunately for Australia, they had a massive, massive lead and absolutely ages to take 10 wickets. They just about managed it thanks to two spanking deliveries from Ryan Harris (and you wouldn't bet against it being his last Test either).
After the match, while both teams shook hands, Shane Warne went further and hugged everyone. A frighteningly elated Mark Nicholas then said 'magnificent full balls' to Ryan Harris and it sounded horrendous. Mitchell Johnson didn't sound elated. He sounded drab and depressed, but he was probably just tired.
20 Appeals
27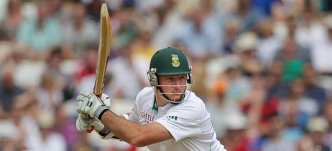 We wrote this title in the hope that we'd have some really funny thoughts to share once we started staring at the great expanse of whiteness where the body of the article's supposed to go.
Nothing happened, so we checked Twitter and apparently Graeme Smith's going to retire. Let this be a lesson to everyone that sometimes all you have to do is make a half-hearted effort to do something, allow yourself to become distracted, and then everything will just sort of work itself out.
In his retirement statement, Graeme Smith confessed to having left everything out on the field over the course of his career. 'Everything' by definition includes poo. We don't know why he would have done that, but he's admitted to it now.
There's an outside chance this isn't the most mature, insightful retirement article we've ever written.
27 Appeals
15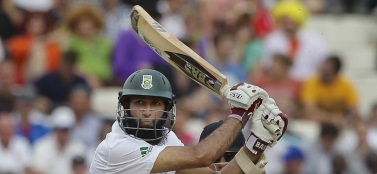 Ahead of the third Test between South Africa and Australia, Hashim Amla has said:
"There's a lot riding on the last Test and fortunately we've got a bit of momentum."
Let's very quickly examine how 'momentum' has influenced the series thus far.
Australia won the first Test and thus gained momentum. They then lost the second Test. South Africa lost the first Test, but won the second despite not having momentum.
So basically 'momentum' has had precisely zero impact on performances and results thus far.
15 Appeals
9
It was like they were running late, had got onto the motorway heading in the wrong direction and had to race to the next exit so that they could turn round and race back again. Batsman One made 107, Batsman Two made 66 and then the next highest score was six.
That big opening partnership built the tension and then, for the rest of the day, it was released one spurt at a time until the stores were dry. It was glorious stuff all round and crammed full of the oddities that make Test cricket so great.
David Warner's dismissal led to a prolonged spell of braking while Alex Doolan was at the crease and then the U-turn came when the ball started reverse swinging. We got Dale Steyn's red-faced fist pumping celebration four times after a prolonged Waqar Younis impression with the old ball. Umpire Dharmasena inadvertently revving his celebrations up further on one occasion by delaying the finger raise.
We got Chris Rogers munting a magnificent hundred before being run out – the third umpire taking several minutes to determine whether the bails were out of their groove or not. What other sport even has something like 'the bails being out of their groove'?
Shaun Marsh had lasted two balls in the first innings. In the second, he halved his stay at the crease. Then Brad Haddin recreated his first innings dismissal exactly. Haddin knows precisely where his off stump is. If someone can now inform him that the middle stump is immediately inside it, he'll be fine.
Towards the end, we got Graeme Smith saying "It's another warm-up if you don't oblige," to Nathan Lyon when South Africa needed one wicket to win – alluding to the fact that there could still have been a fifth day of this match. Fortunately for everyone, Nathan Lyon did oblige and then we even got bathos as relentlessly high quality cricket made way for a Dean Elgar lbw to finish things. Needless to say, Lyon had got an edge on it.
The score had been 141-1 at tea.
Sometimes they say of a match that 'it had everything'. But you can never have everything in a Test match. There are simply too many things to have. However, this one had a nice selection.
9 Appeals