2
minute read
There's the shallow end, there's the deep end and then there's the Mariana Trench. Ali Asad didn't just make a duck against England in the second warm-up match, he didn't just make a pair – he made a pair in the same innings.
Pakistan A finished the day on 192-12. Baffling. So baffling in fact that even Cricinfo's scorecard software started asking questions at the fall of the tenth wicket.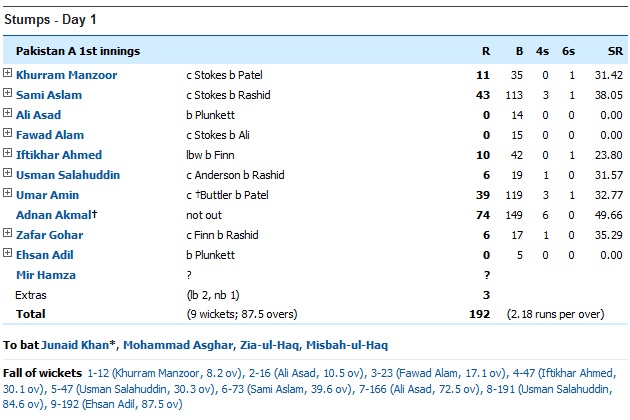 Only the scorecard isn't even right because Mir Hamza wasn't the tenth wicket. Nor was Ehsan Adil the ninth – Ali Asad was. That was when he was bowled by Plunkett – an event that apparently erased Steven Finn's earlier dismissal of him (the footage of it no doubt fading away before someone's eyes, like Dave McFly in that photo of Marty's).
There are still records of Finn's wicket though if you know where to look.
'Where to look' is the bowling figures, immediately beneath.

But far and away our favourite part of the scorecard comes even further down.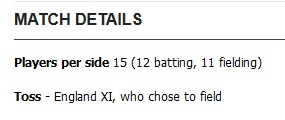 It's 15-a-side with 12 batting and 11 fielding and England are apparently an eleven.
Maybe that was because the were fielding. Tomorrow they'll be England XII and at the end of the match, when the match officials have done the count and double-checked, they'll presumably transform into England XV.