Ed writes:
I went to the Scarborough Cricket Festival. Here's nearly proof.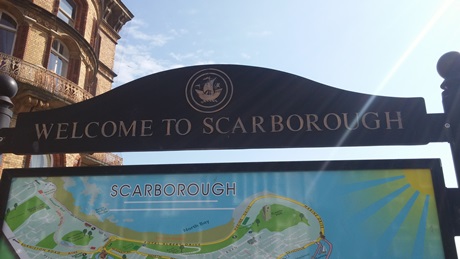 Yorkshire playing Durham in a top-of-table Div 1 encounter. Your proverbial 32-pointer.
We bought our tickets at the turnstiles.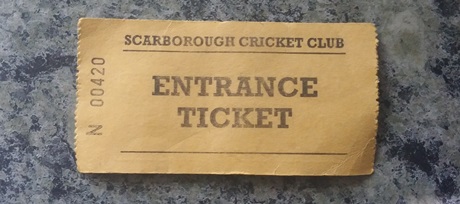 At the same time, my Dad was at Trent Bridge. His ticket was more fancy.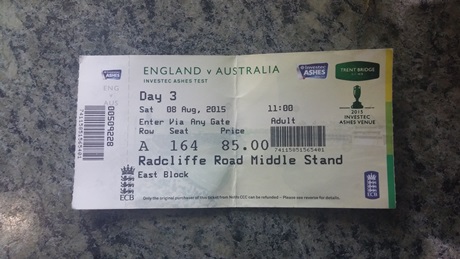 We asked where we were allowed to sit.
"You can sit anywhere." Pause. "But not the pavilion."
Great ground, packed but with enough non-pavilion options to make it a nice-but-tricky decision.
As happens often in my life, I ended up at deep midwicket.
The sun shone.
We agreed there was nowhere else in the world we'd rather be than here. We wondered if Gary Ballance felt the same way.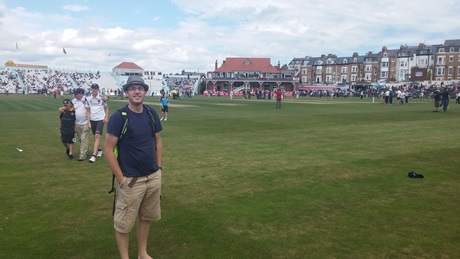 We decided to do a circuit of the ground. You can do that in real places.
We started then got stopped: "You have to pay a pound to walk through here." It was the members enclosure.
"Or you can walk anti-clockwise."
We spurned the financial incentive and embraced the anti-clockwisdom.
Sat on the grass now, by the actual, real-life boundary rope, near a few hundred Yorkshire supporters, it was time for a beer.
We headed to the bar. They only sold the Scarborough Cricket Club Merlot by the glass – I wasn't allowed a bottle as a keepsake.
We drank bitter.
Dad was worried he'd not get his money back for his third day Test ticket. Here is the small print.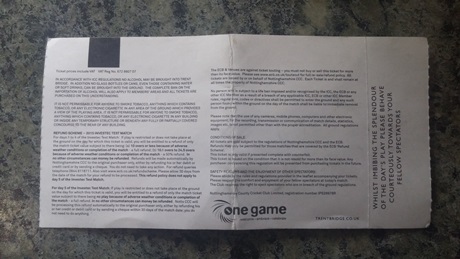 Small print in Scarborough is bigger.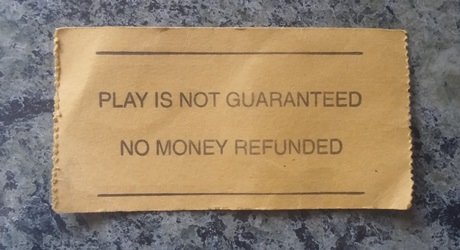 After a few more beers, we passed out.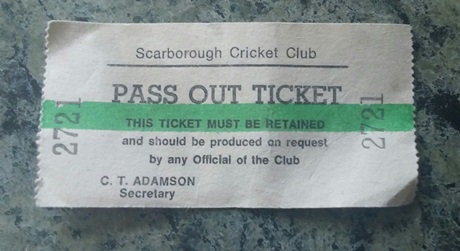 Send your match reports to king@kingcricket.co.uk. If it's a professional match, on no account mention the cricket itself. If it's an amateur match, feel free to go into excruciating detail.