< 1
minute read
We think that's what it is. Or maybe it's just a conventional sports bra and therefore entirely normal.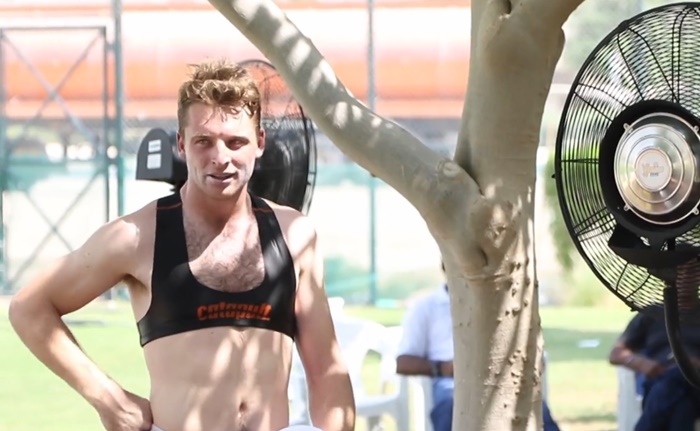 The image comes from an ECB video that's largely about how hot it is in the UAE. Jos appears shortly after Mark Wood has said: "We've had lads grabbing ice and putting them in strange places."
We like that ice is a 'them' to Wood.
All those ices. So many ices. Maybe he considers them people.