< 1
minute read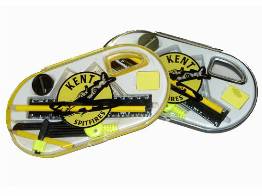 Dear Kent,
Instead of selling 'Spitfires geometry sets' and Kent clipboards, phone-chargers and 'golf towels', why not stock a few Rob Key mugs? Eh? Maybe make a bob or two.
We've even come up with a new motto for you all as you busy yourselves putting non-resilient transfers of Rob onto three-for-a-pound white mugs from the indoor market:
Make a Bob or two to make a bob or two.