2
minute read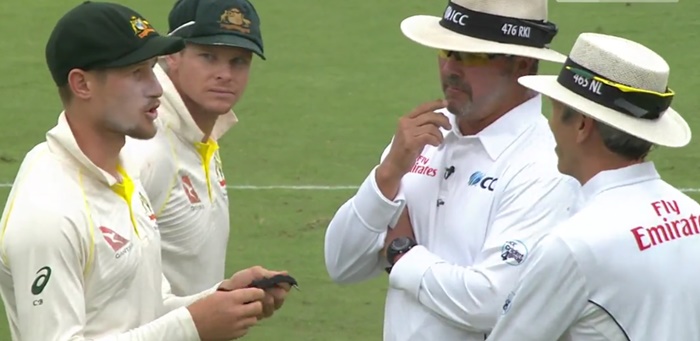 Today is a very important day. Today is the day that Cameron Bancroft revealed that he almost gave up cricket to teach yoga but then didn't.
It's also the day of the Festivus King Cricket post where we all come together for the airing of grievances and we mention that we'll be downing tools for a few days before telling you about the Boxing Day Test matches that you already knew about.
But first, the Bancroft thing.
In a not-at-all weird development, the banned opener's written an open letter to himself.
To give you some sense of the tone, this is what he tells himself about sandpapering a cricket ball.
"You will wonder why you did it, question every part of who you are as a person, grieve, grow, act and become someone again. I promise.

"Somebody who you can stare back at in the mirror and feel love for, be content with, be proud of and grateful for."
Say what you like about Australians, they really can make a hell of a song and dance out of the ineffective alteration of the surface of a cricket ball.
At one point Bancroft makes a reference to "the journey of forgiveness of the self". A little later, he quotes Saint Francis of Assisi.
About three-quarters of the way through (the letter was written onboard flight QF772 to Melbourne and we can only presume it was an extremely long flight) he says: "Maybe cricket isn't for you, you'll ask yourself. Will you return? Yoga will be such a fulfilling experience."
Obviously this is the exciting bit. What's his reasoning for (probably) coming back to cricket?
"It is simply just fun."
Fair play – that's a decent answer.
This year's Boxing Day Tests are:
Australia v India at the MCG
South Africa v Pakistan at Centurion
New Zealand v Sri Lanka at Christchurch
Happy Festivus. We'll be back in a few days with a great big review of Australia's comedy year. Don't expect much Boxing Day Test coverage because we almost certainly can't be arsed.