2
minute read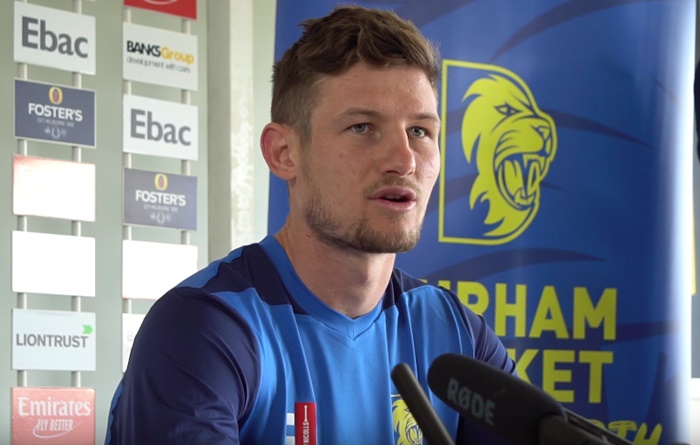 A bunch of Cameron Bancroft articles have materialised today because he's arrived in England after his dinner engagement, ready to lead Durham for a large percentage of the season.
As you all know, we greatly enjoy Bancroft's self-important public pronouncements and this latest press conference features all the kinds of thing you've come to expect.
He talks about being able "to detach myself from this story of being a professional cricketer," and at one point he says, "me being authentic to others is something that I'm really passionate about."
But that's not the best bit. One article quotes Durham's new captain as referring to his new club as, "The Durham County Cricket Club."
Many, many years ago, a friend utterly bizarrely advised us to watch an episode of Big Brother on the spurious grounds that one of the contestants said her husband once appeared on "the Ant and Dec."
This delightfully unexpected definite article has always stayed with us and it pleases us greatly that Cameron Bancroft seems to suffer a similar affliction.
But did he really say it?
We couldn't live without knowing, so we went and watched the press conference on YouTube.
We can now reveal that the answer to the question 'Did Cameron Bancroft really say "The Durham County Cricket Club"?' very much depends on who you ask.
If you ask us, then yes, he definitely said it.
But if you ask YouTube's auto-subtitles feature, it reckons he said something very different.