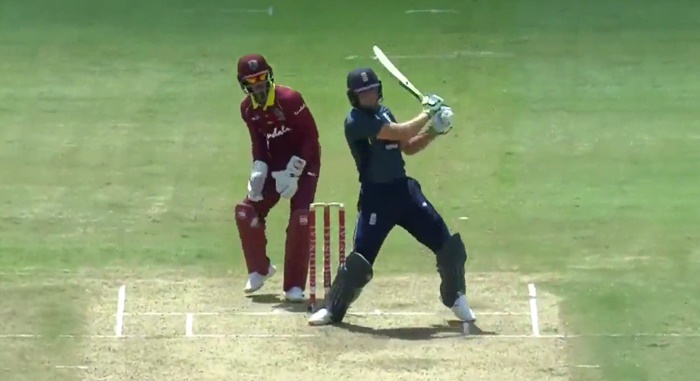 Jos Buttler hits a great many sixes and a proportion of them are delivered via a mad wrist snap. The mad wrist snap is what we're writing about today.
For some in cricket – most of whom are commentators and several of whom are perhaps mildly racist – 'wristiness' is a quality that is unique to Asian batsmen.
This is odd because when we think about wristy shots, quite a few of the examples that immediately come to our mind were played by England batsmen. Think of Kevin Pietersen's manipulated work-to-leg to get off strike or Eoin Morgan's what-the-hell-was-that-supposed-to-be.
Think also of about half the shots played by Jos Buttler. Where Chris Gayle swings from the torso, a Buttler wallop ripples down through every joint, culminating in an almost Murali-level snap of the wrists. It's a movement from another sport – maybe badminton, or squash. (Probably golf if we're honest, but let's not start writing about golf. A man's got to have some standards and that's one of ours. (We have eight standards in total.))
We'd actually go so far as to say that Buttler is the wristiest batsman we've seen. Maybe he should change his name to Josananda Buttlerweera so that all the generalisers can more easily come to terms with his style of play.
It's not easy to get a sense of what he does from a photo, but look at his bat in this shot and then look at where the ball is.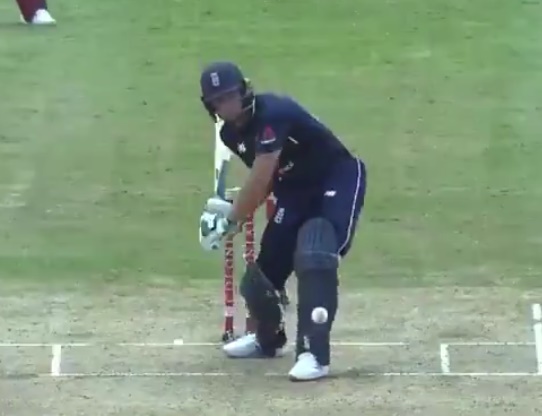 The ball was dispatched through midwicket. Just think about what his wrists had to do for that to happen. Madness.
This is the essence of the Buttler wrist snap. It starts with a ludicrous wrists-cocked backlift and ends with a ludicrous wrists-cocked follow-through. In the nanosecond between those two positions, bat strikes ball – usually quite hard.