2
minute read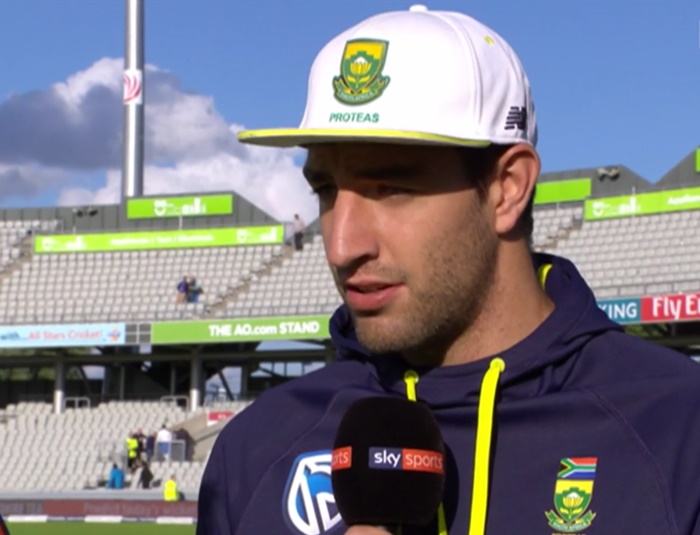 Cricket's economy is a baffling thing. We've spent half the morning reading about how the domestic game is going to die on its arse if The Hundred isn't a success and then the remainder reading about Duanne Olivier jacking in his international career to go and play for Yorkshire because, you know, a man's gotta get paid.
Olivier, who is 26, has taken 48 Test wickets at 19.25. This is a pretty tidy start and you'd think he'd be well placed for a solid-to-very-good international career. But no, he's had a better offer.
"I've only got this one chance to see where my talent can take me, and Yorkshire just felt right to me," he explained.
It's a jarring sentence because Olivier is stepping down from top level sport to instead chug in five days a week against batting line-ups shorn of all the local international batsmen.
We can sympathise though. County cricket is not so extraordinarily financially rewarding that this is a greed thing. All we're really talking is a good, predictable income for a three-year period. That's the big draw, that's the hook, so you have to imagine what the alternative must have been.
The slightly bigger picture
Money sloshes around irregularly within cricket and with such force that it actually distorts the sport itself.
English cricket's last TV deal – a five-year one starting from 2020 – was worth 1.1bn. The five-year IPL deal signed in 2018 was worth $2.55bn (£1.91bn at the current exchange rate). The five-year Indian international cricket deal that started in 2018 was worth $944m (£708m).
The South Africa TV deal is a fraction of these. It was worth $202m (£152m) over eight years. There are other sources of revenue of course – sponsorship and so forth – but that deal is insurmountably dwarfed by some others.
As for how much of the world's financial investment in cricket ends up channelled towards the written media, we don't have actual figures but an ongoing unofficial poll of editors would suggest that the answer is 'not an enormous amount'. We're thinking of launching a campaign for them to ban the pyramidal boundary rope in the hope that all the money from those sponsors ends up displaced towards magazines, newspapers and websites.