2
minute read
Nobody make a Jon/John Lewis joke about this match report. That will not be acceptable.
Dandy Dan writes:
I was just about to leave work and head down to Cardiff when Mr Puffin asked if he could come too. I said yes and so off we went.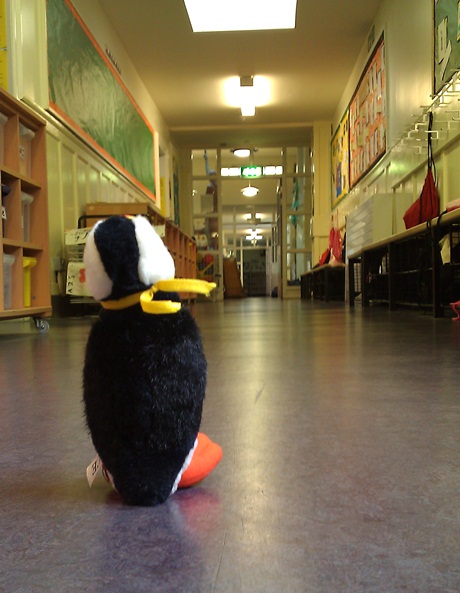 We got to the airport and were dismayed to find our flight had been delayed by an hour but Mr Puffin enjoyed watching the planes land and take off.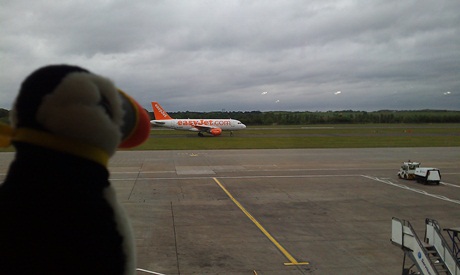 That evening I went out and drank too much in Bristol with some friends. Mr Puffin stayed at home as he knew it wasn't a sensible idea to stay out late when we had to get a train early the next morning. He made the correct choice.
When we arrived at the train station Mr Puffin stared in amazement at these track based beasts. Planes were much more of a sensible idea to him, naturally.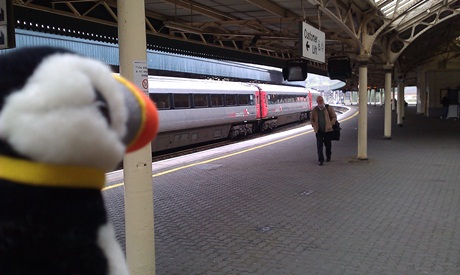 When we arrived in Cardiff we met up with my friend Becky and her father. Inclement weather delayed our arrival to our intended destination so we wandered around Cardiff centre. Becky's dad took a significant amount of time studying different picnic hampers in John Lewis.
We decided to have lunch in Jamie Oliver's Italian restaurant. This was very nice and even more pleasant when Becky's father insisted on paying. Even if I had paid, it probably wouldn't have been much cheaper had I bought lunch at the ground, and it was considerably nicer. A slightly elderly Welsh couple sitting next to us who were also going were slightly amazed that I could find out the start of play time on my phone. Insert your own gag about backward rural communities here.
We got to the ground and Mr Puffin saw a silly man riding a silly horse.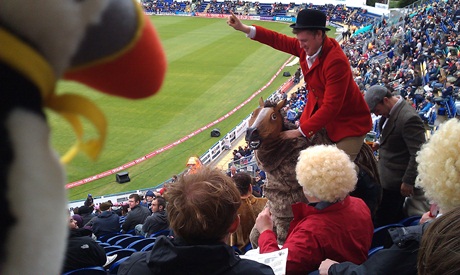 After it had all finished we went out in Cardiff. I got very tired and begged Becky to take me home as I was staying at her flat.
We did make it onto the TV though.