2
minute read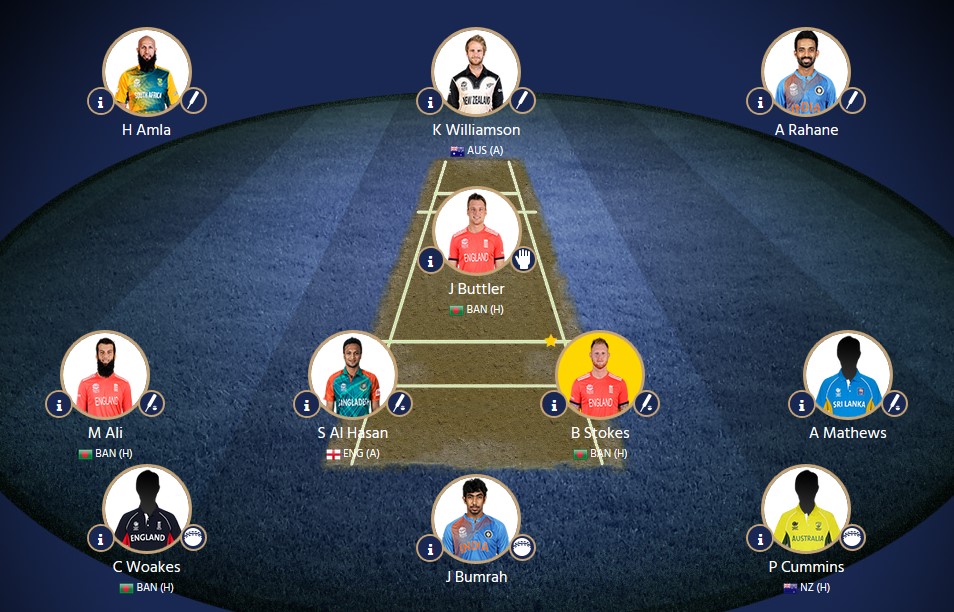 We're going with the ICC's own fantasy league this time around. It's free.
If you want to join the King Cricket private league, you'll need to get a team selected by 10am Thursday, UK time. There's then a 'join/create league' link in the Leagues dropdown.
The private league code for The Cricket Kingdom is 826856-3985
The prize, as ever, is the respect/resentment of your peers.
There are no ones
When selecting your team, you'll notice that every player has been assigned a value. The values range from 2-10. Either the ICC are innumerate (highly likely) or they're leaving open the possibility that England might inexplicably call up Jim Foat at the last minute and are giving themselves room for manoeuvre.
You can make transfers
If you're that way inclined. This still seems to us to be some sort of insane threshold that we will never cross. But who knows? Strangers things have happened.
We remember this one time when we were about eight, Matthew and Gavin were playing Top Trumps and when Matthew lost a card, he threw it in a temper and it arced through the air and landed right on top of the deck in Gavin's hand.
You think about it like that and maybe there's a chance that in a fortnight we'll feel moved to spend 60 seconds replacing Shakib-al-Hasan with someone who's still taking part in the tournament.
Your players can actually lose points
They'll be penalised for recording a duck, scoring fairly slowly, bowling wides and no-balls, and for conceding loads of runs.
This seems a good thing. We were sorely tempted to pick a side that could strive for an overall negative score – but frankly we'd already invested time selecting one side and couldn't be bothered going through the process again. It's still an option for you though.