2
minute read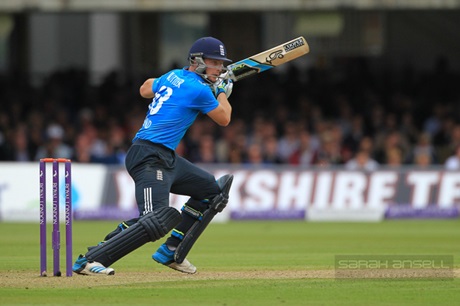 Why, England, why? Why do you only now bat with no fear of consequences in this inconsequential one-day game? Why couldn't you bat with no fear of consequences in the World Cup, back when there were consequences?
That's only partly jaded cynicism
It's mainly just our way of saying that England's performance in the first one-day international against New Zealand was a welcome change rather than proof of the fundamental rightness of this side and the equally comprehensive wrongness of the World Cup team. A large proportion of the problems that afflict England's one-day cricket won't actually be tested again for quite some time. They may be latent. But never mind, there's still much to be lauded for now.
For all that this is 'an exciting young side,' one thing that struck us is that the two players who made the biggest contributions with the bat – Joe Root and Jos Buttler – would have been playing even if England hadn't made a single change. They're top players anyway, but they appeared to go up a notch.
Let's develop a blind spot to the point made at the start of this article and try and identify some other cause for this.
Show, don't tell
In fiction, it's generally accepted that if you have to explicitly state how a character is feeling, you're not writing well and your story will be weak. Events and reactions should let the reader know what's going on without the author having to explain things.
Similarly, you can tell a batsman to play freely, but he's not necessarily going to buy that unless you can somehow show him that's what you really want.
We're basically in 'actions speak louder than words' territory here. Telling a batsman one thing and then dropping him or shifting him in the order for the next match might mean a coach is sending mixed messages. You could also argue that making no changes whatsoever might conflict with a verbal message of positivity if the side as a whole doesn't really seem all that positive.
What we mean by that is that the constitution of the side sends a message to each of the players who comprise it. Sam Billings made three and Jason Roy was out first ball, but their very presence spoke of positive intent. Root and Buttler accepted that this truly was the philosophy of this remodelled England team and played accordingly.
You can't just say 'play positively' – you have to commit to it.
What else?
No ending with a pithy-yet-throwaway line that makes little sense in isolation today. We've got more to say. Specifically, we want to say 'Adil Rashid'.
It is nine years since we first became unjustifiably excited about Adil Rashid and we still feel much the same and for almost exactly the same reasons. Watching tail-enders miss hard-spun googlies by a foot isn't going to make that feeling go away.