7
minute read
Sometimes it's not about the logic of dropping one player in favour of another; it's about the message you send to everyone else who hasn't (yet) been dropped. England talk about playing with conviction, yet coach Matthew Mott and captain Jos Buttler have demonstrated little but uncertainty with this 2023 World Cup campaign.
The man who is still at the time of writing England's third-highest run-scorer over the last 12 months, Jason Roy, was dropped before this tournament.
Whether you agreed with the decision or not from a playing perspective, no-one's proffering the saga that led up to that decision as a great example of how to manage personnel.
Top order musical chairs
We covered Roy's omission in a bit more detail in this article, but to not-especially-quickly recap…
August 16: Jason Roy is included in England's provisional World Cup squad and Harry Brook is left out. England's national selector, Luke Wright, commiserates with Brook on the basis that, "This is the squad we're going to put forward."
August 26: Jos Buttler responds to a Harry Brook hundred in The Hundred by saying, "There's still a long time before everyone is meant to get on the plane, so we'll wait and see what happens." The comments are great news for Harry Brook, but an unexpected injection of uncertainty for any number of players he could conceivably replace.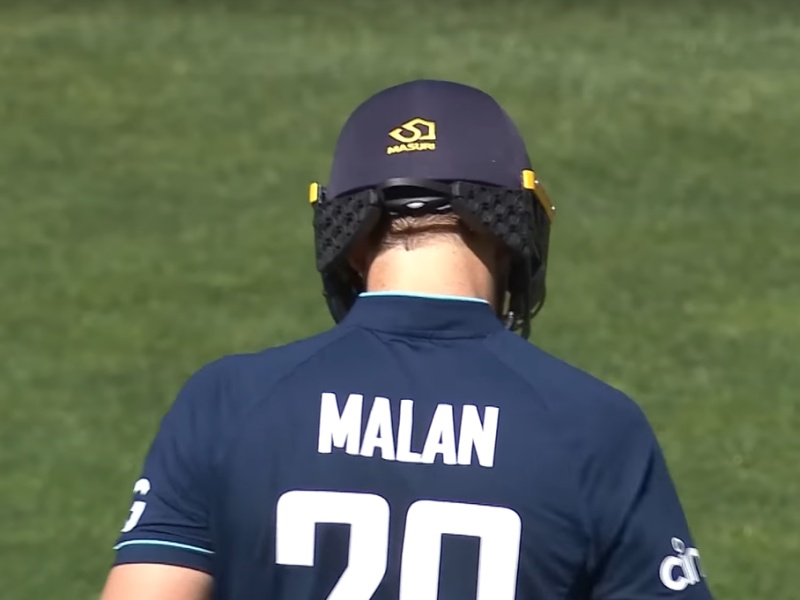 August 30: Dawid Malan is initially perplexed by the notion Brook could replace him in the squad. "I know people compare me to Brooky, but I bat top three and he bats four, five, six, so I don't know where that comparison's from," he says, revealing that his main emotion upon making the (increasingly) provisional World Cup squad was "definitely relief".
September 5: Matthew Mott confirms that basically every single World Cup spot is still entirely up for grabs. "There's a lot to play out before we pick that first XI against New Zealand in India and we've always said it's a provisional squad," he says, having never actually previously said any such thing. "Everyone will get a really good opportunity to show what they've got" – this 'really good opportunity' amounts to four games against New Zealand and a three-match series against Ireland for which England ultimately pick a B-team.
September 6: Malan is due to miss at least one match in the New Zealand series because his wife is expecting a baby. England's arrangements for compassionate leave involve calling up Brook, the man who appears to be threatening Malan's spot, as batting cover.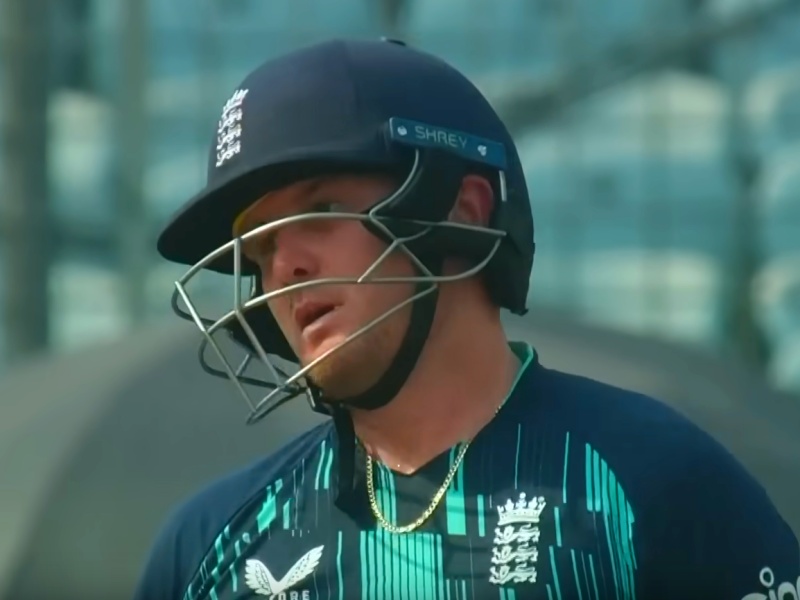 September 8: Jason Roy suffers a back spasm and so Malan and Brook open the batting. The rest of the squad thank their lucky stars they aren't suffering sudden ailments or expecting children what with all World Cup squad places still being up for grabs and all.
September 10-15: Roy fails to convince England he's fit enough to play in any of the remaining matches. Malan gets a hundred and an almost-hundred. Liam Livingstone makes a couple of fifties.
September 17: England pick Brook ahead of Roy because Malan is now first-choice opener and Brook is seen as a more useful reserve.
A bad decision or a decision badly-made?
There was an obvious logic to omitting the back-spasm-suffering Roy in favour of Brook, a young batter who had already done a fair few remarkable things in international cricket.
But it wasn't just the fact that they dropped Roy; it was how they did it. It's all well and good being all open-minded and picking on merit, but there comes a point when you need to give your players a sense of certainty, and a few weeks out from a World Cup is probably a good time to start doing that (if not before).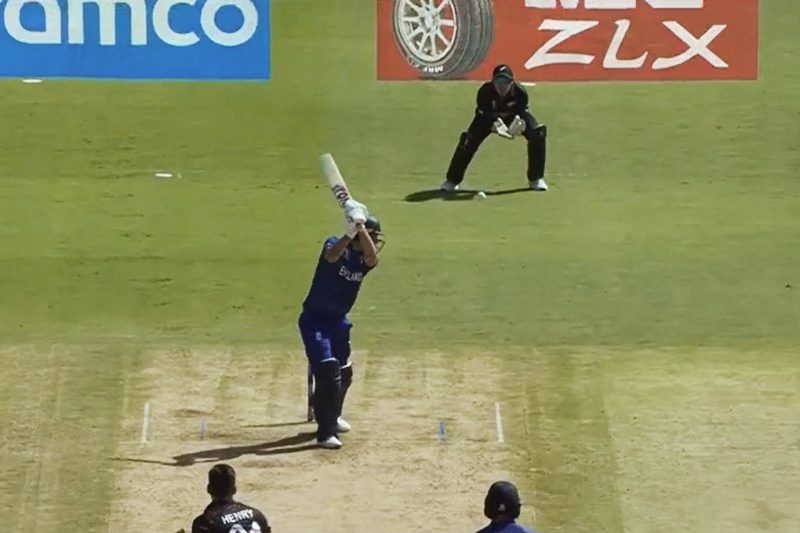 Roy is the one who didn't get to go to the World Cup, but Dawid Malan – England's top run-scorer in the last 12 months – will undoubtedly have been expending mental energy worrying about his place while simultaneously trying to welcome his son into the world.
Harry Brook didn't really know where he stood; Liam Livingstone was in the firing line for a while there; while Jonny Bairstow failed to make a fifty in that New Zealand series and isn't averse to imagining-up doubters any chance he gets. You'd have to ask him whether he felt unsettled.
What we haven't yet mentioned is that suddenly bringing a guy out of retirement didn't exactly help with any of this. Even if England had been fine-tuning a settled team ahead of the World Cup – which they weren't – throwing Ben Stokes into the mix was inevitably going to displace someone.
The World Cup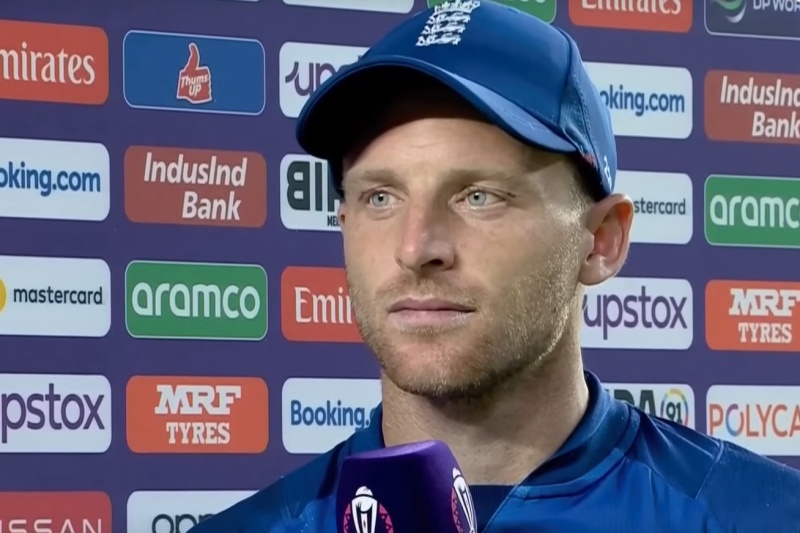 We don't know how you'd feel in that environment, but we wouldn't be entirely confident about how we were valued.
When Jos Buttler said, "We've got some of the best players in the world in our team," in the press conference ahead of the tournament, we'd have wondered whether that included us.
If we were Bairstow, Malan, Brook or Livingstone, we might have thought, "Well it felt very in the balance whether we'd even make the squad a couple of weeks ago."
And while less directly affected, the bowlers will have watched all of this play out. The ordinarily unremarkable use of Brydon Carse in a couple of those New Zealand games may even have been refracted into something that felt more threatening for some as a consequence.
Having to perform and competing against rivals are of course part and parcel of elite sport and it's worth mentioning that poor David Willey was on the receiving end of a last minute decision ahead of the 2019 World Cup. Eoin Morgan and Trevor Bayliss were a lot more decisive on that occasion however, firmly and unequivocally picking Jofra Archer once he became available. If anything it was a simple vote of confidence in the selected player rather than sitting around awaiting the outcome of some rambling internecine dogfight.
Once this tournament got underway, we – and the England squad – finally got a clear sense of what the first team looked like. It wasn't impossible to guess, but it wasn't an XI that picked itself, which is what you get when a side has been regularly playing together and winning in the lead-up to a tournament.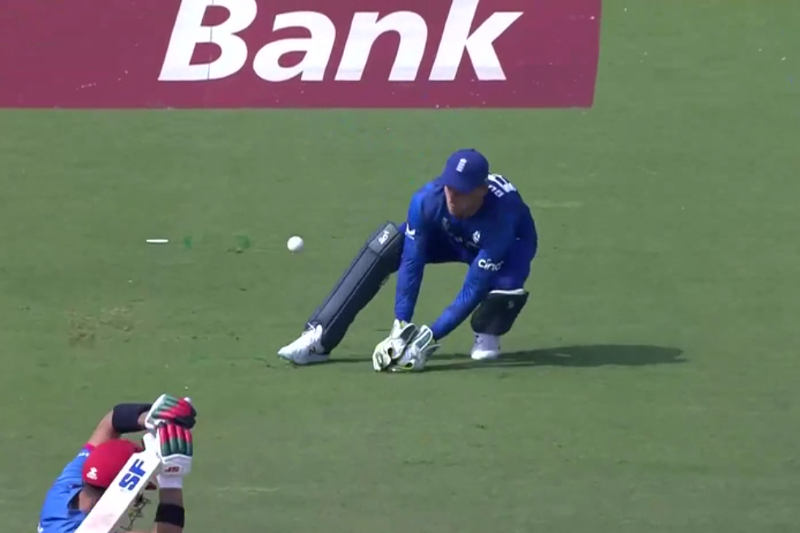 England lost that first game to New Zealand, but didn't really panic until they lost their third game, to Afghanistan.
"We'll always look to make subtle changes, but I can guarantee you now there won't be any wholesale changes with the team," said Mott after that match, shortly before dropping Liam Livingstone, Sam Curran and Chris Woakes for the South Africa hammering.
What would constitute 'wholesale changes' one might wonder, given that a 15-man squad meant only one other change would have been possible.
After making use of the next gap in fixtures to announce that everyone in the squad apart from Willey would have some sort of England contract for the coming year, England then immediately restored Livingstone and Woakes to the side for the Sri Lanka defeat. Then they lost to India.
"If we could buy some confidence at the minute we would spend a lot of money on it," reflected Chris Woakes afterwards. "It's hard to bottle that up. When you haven't got confidence then you tend to play some rash shots or make some indecisions."
Hard to bottle. Easier to pour away.
The uncertainty of champions
As a footnote to this, it's worth asking where all this uncertainty comes from. They're world champions in this format, after all – and in T20 too.
But England are of course not the same team who won in 2019. Time moves on. Several key players from that side are not at this tournament: Roy for one, as well as Jofra Archer, Liam Plunkett and, perhaps most significantly of all, Eoin Morgan, the man who all but created them.
For one reason or another, some of those who remain are not currently the players they were either. Most obviously, Stokes is finding his way back from retirement, but plenty of the others are different versions of themselves too.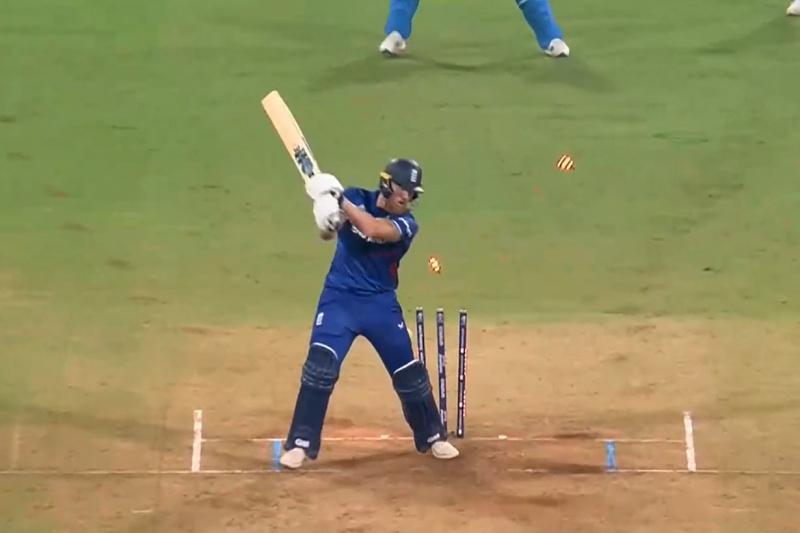 This isn't to say they're necessarily way worse than they were – more that it's actually quite hard for England to know that and not knowing feeds this smog of doubt.
Technically, England played 42 ODIs between the last World Cup and this one, but in reality those games were played by many different Englands.
Of this World Cup squad, Joe Root, Liam Livingstone, Reece Topley, Chris Woakes, Ben Stokes, Mark Wood, Harry Brook and Gus Atkinson all played fewer than 20 ODIs in that four-year period.
Even if several of those players feel well-known, a lot of our knowledge is based on things they did maybe five or six years ago. Recent information is pretty scant, which must make comparisons harder for selectors – particularly when caps have been spread around so liberally.
South Africa actually played fewer matches than England between tournaments (40), yet eight of their players matched or exceeded Buttler's 27 caps in that time. Only two England players played more than their captain, one of whom was Roy.
The end result is it's been hard for Buttler and Mott to assess individuals' current levels in this middle format, and harder still to piece together and drill a coherent team.
They probably still don't know whether dropping Jason Roy was the right choice. Hopefully they at least now realise that the way they went about it undermined everyone.
About this article
These longer features are only possible thanks to our Patreon campaign and the dozens of magnificent people who contribute to it each month. We simply wouldn't be able to carve out enough time to do these sorts of pieces without that funding. If you like the site and enjoy the features (not all of which are quite so earnest) please at least think about contributing.
It's also worth pointing out that you can cancel any time and that's no biggie from our perspective. If you make the effort to give £1 for one month, we'll see that as a pretty nice thank you.
If you're new to the site, ignore the paragraphs above and just sign up for the email (which is free).