< 1
minute read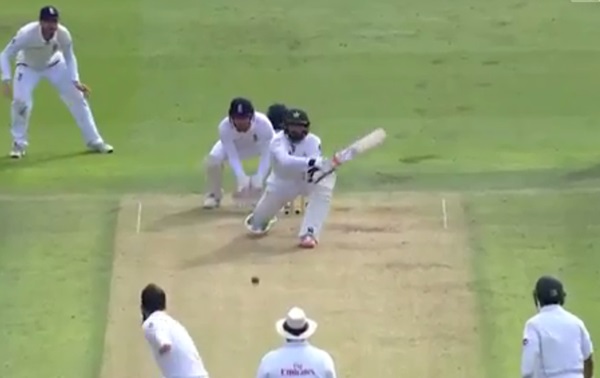 Then reverse sweeps him for four. Then sweeps him for four again. Then he blocks one because he fancies a change of tempo. Then he sweeps him for four again.
It could be a long summer for Moeen Ali.
In amongst all the sweeping and reverse sweeping for four, Misbah-ul-Haq drove and nurdled a few to nudge his score up a bit and get it into three figures. At that point he did some press-ups.
It is incredibly hard not to warm to Misbah-ul-Haq.
Misbah is a man who achieves things he sets his mind to – and generally at the first attempt. We're pretty sure today was his first innovative hundred celebration for example, and it was hilarious. In 2014 he had his one and only go at batting aggressively and equalled Viv Richards' record for the fastest Test hundred. He had never played a first-class innings in England before this tour, but now he's made a Test hundred here at the first time of asking.
Maybe when you're 42, you have greater awareness of how few opportunities you're likely to get and so make damn sure you make the most of them. Somehow it feels like he'll have plenty more opportunities to sweep Moeen Ali for four though.