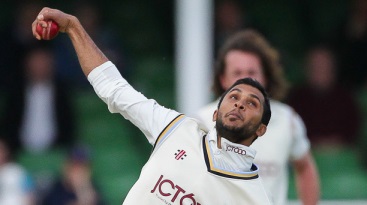 Apparently.
A forthcoming study on the biomechanics of elite finger spin bowling has found "very strong positive relationships between the orientation of the bowler's pelvis and the rate at which the ball spins during flight."
The boffins (for that is what you are obliged to call academics when writing about their research) concluded that there is, "a compelling argument that highly advanced motions of the pelvis are paramount to producing high spin rates to the ball and therefore that spin bowling should not be solely thought of as an upper arm skill."
For all that Moeen Ali, Adil Rashid and Liam Dawson performed well with the bat in the first innings of this match, it's hard to avoid the conclusion that their pelvis motions have been insufficiently advanced with the ball.
Advanced pelvis motions are paramount, boys. Paramount!
Amid all the talk of Magnus force and R Ashwin's open pelvis, the main thing we draw from the study is that spinners should really try and give it a rip.