< 1
minute read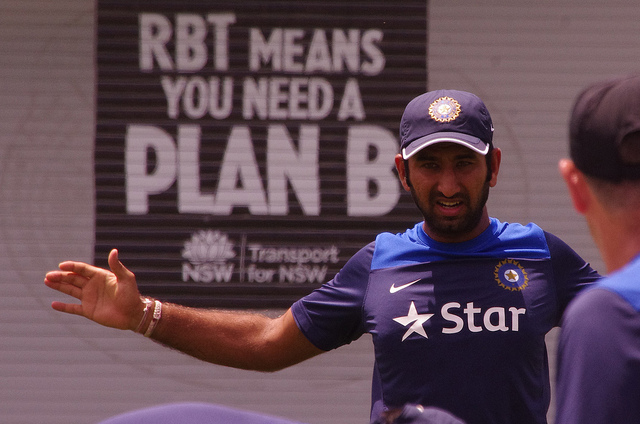 Pat Farhart news!
About time. It's been almost a decade.
Farhart is of course the physio who not-all-that-famously helped Australia spinner Beau Casson's groin "respond".
He hasn't got down to any of that sort of business with India yet, but he's working towards it. Mark our words. He's giving neck rubs and while we have absolutely no reason to believe that Che Pujara was faking the injury that led to this, we're going to say that he was anyway.
Speaking after the second Test, Pujara said: "I would like to thank Patrick Farhart, our physio, who made it possible for me to bat, and bat at No. 3, because there was one stage where I felt I might not be able to bat No. 3 because my neck was really sore. But he worked on it and ultimately I achieved the goal for the team."
'Oh Pat, Pat. I can't possibly field today because I'm suffering from some horrendous foot ailment and also a back spasm. Lend me your magical healing hands and I will be able to go and stand at mid-on for a bit.'