< 1
minute read
It's an image featuring 50 cryptic clues to cricketing terms. It's called 'Whatzat!' The ECB have commissioned it and apparently there are international and county tickets to be won.
We're crap at this sort of thing. It took us quite some time to work out why bowler hats featured so prominently.
If you click the image, it should take you to a bigger, interactive version.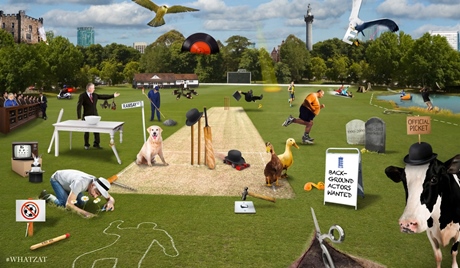 The fact that you lot like this sort of thing is very bad news for us, because it means we have to continue opening emails from marketing companies on the offchance that another one of them will do something well, even though that is HIGHLY unlikely.