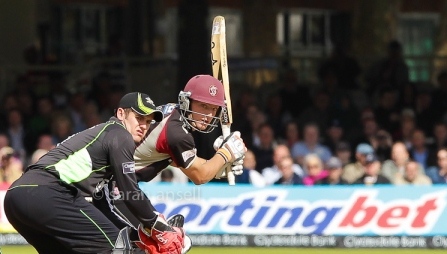 Jonny Bairstow got to play a couple of Tests against a dominant team, having not kept wicket for about half a year. Strangely, he didn't hugely impress. That, combined with Matt Prior having been cut by the thunder, means there is now a significant Jos Buttler subplot to these one-day internationals. How's it going so far?
Well, he's batting at eight. 'Finishing' is Buttler's job and he only really needs to be in for about 10 overs in order to impress, but even so, this smacks of giving your most exciting batsman little chance to make a stronger case for himself. Prior will hopefully score some first-class runs early next season, rendering all of this irrelevant, but there needs to be a Plan B and if it's not Jonny Bairstow and it doesn't turn out to be Jos Buttler, what is it? It's probably flailing around, picking whoever happens to have played okay in May before going back to Bairstow for a bit, just cycling through options until one sticks.
These matches will also see bowlers auditioning for the role of third seamer in the Test team. Chris Jordan probably won round one. One for 50 is a win these days.