< 1
minute read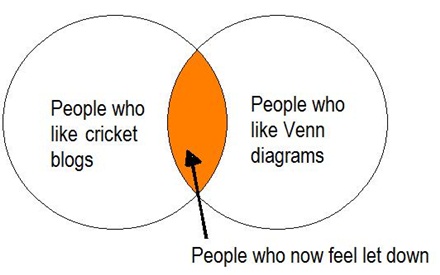 Is there enough interest in cricket Venn diagrams to warrant making it into a regular feature? After literally more than one person complained after we didn't provide one, we feel there is.
The above is by prbass and is an excellent Venn diagram with which to kick off. The people in that orange section should be quite pleased now.
If you've got something cricket-related you want to express in Venn diagram form, send a Jpeg to king@kingcricket.co.uk and we'll upload it onto the site the next time we decide we'd rather go to the pub than write something ourself.