2
minute read
Okay, not strictly speaking a dog's eye view unless (a) the dog has its eyes behind its ears or (b) there's a tiny dog piloting the larger dog.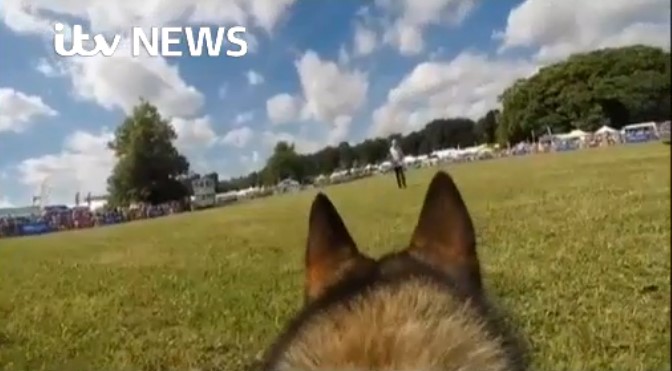 However, that genuinely is a blurry David Gower up ahead and he really is wielding a baseball bat, the thug.
Like almost all baseball-bat-wielding thugs, he's standing in the middle of a field in the Cotswolds.
Here's the dog rushing towards him to get an autograph or something.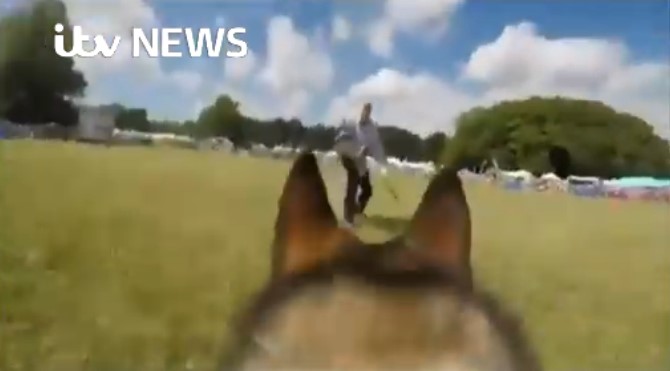 In the ensuing melee, you can sort of tell it's Gower – provided someone's already told you it's him and you know who to try and recognise.
Here's another shot, for no other reason than that you can never have too many low quality stills of a man you're taking it on trust is David Gower.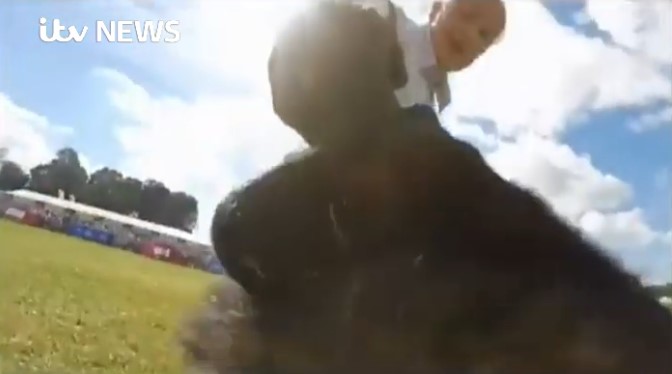 He has his mouth open in that last one, like he sometimes does when he's masterfully anchoring cricket programmes on the TV.
The footage was from a police dog demonstration at this year's Cotswolds Show that ITV saw fit to cover.
Thanks to The Guardian's Ali Martin for drawing it to our attention, but not so much for demanding that we write about it. You all know our position on requests. Don't the rest of you be getting ideas.