2
minute read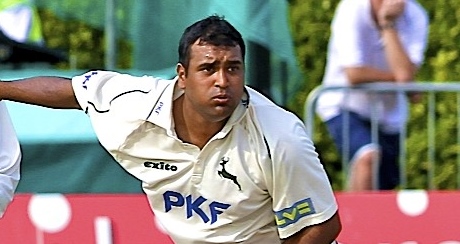 At lunch, Samit Patel had 0-33 off nine overs – neither here nor there. Fortunately, lunch is Samit's secret weapon.
Popeye gains superpowers when he consumes spinach. In much the same way, Samit Patel gains superpowers when he eats pretty much anything.
"Bring forth the pastries!" he cried.
After lunch, he bowled like a man possessed – a man possessed by the spirit of a reasonably solid, attritional, left-arm orthodox finger-spinner, but a man possessed nonetheless. In that session, he took 1-24 off nine overs.
In the end, Samit got through 23 overs in the day, which was really rather handy because it allowed James Anderson and Stuart Broad to be James Anderson and Stuart Broad rather than James Anderson and Stuart Broad's weary, insipid doppelgangers.
The extra seamer fallacy
It's common in these situations to point to the success of Anderson and Broad (4-17 and 2-13 respectively) and say that England should have picked another seamer, but it doesn't work like that.
If you aren't already aware, Liam Plunkett isn't James Anderson. Nor would he have been able to bowl as many overs as Samit Patel. Moeen Ali and Adil Rashid could perhaps have taken up the slack, but neither was as economical as our pastry-fuelled friend. Things probably wouldn't have worked out the same.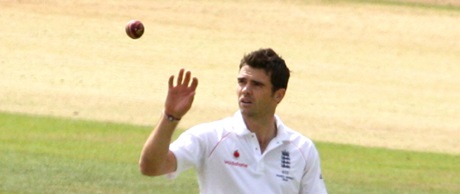 Back to Anderson and Broad – plus absent friends
England will rarely if ever again find themselves playing in difficult pace bowling conditions with two pace bowlers of such experience, skill, expertise and adaptability.
In a parallel world these two are still playing alongside Jonathan Trott, Matt Prior, Graeme Swann and perhaps even Kevin Pietersen. Rather than being battle-scarred from mistreatment and overuse, those players are battle-hardened and England have more of a chance on these tours.
This isn't to yearn for the past (or parallel worlds). It's just an observation. We sometimes feel that the brilliance of England's opening bowlers is to some degree frittered away by the callow nature of the other 'units' within this current side.
New players are fun, but old players are generally more effective. Sadly, when it comes to cricket, England is no country for old men.