2
minute read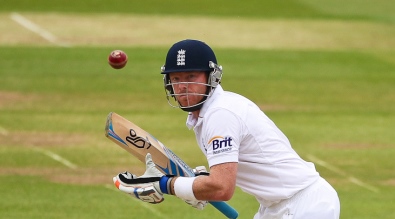 England ended this Ashes series much as they'd begun – bowled out for sod all. There's been no progress. If anything, they've looked worse and worse as time has gone on. It actually feels like they've refined bad batting, settling on an approach which guarantees a low score every time.
Why would they do that?
That isn't as ridiculous as it sounds. It's not something they've done deliberately, but they appear to have settled on a kind of middle ground of steadfast paralysis, occasionally spicing it up with unpredictable strokeplay. The stabs of shotmaking come from nowhere and appear to have little reasoning behind them, beyond a general sense that they need to 'get on with things'.
Australia's batting has generally been bad, but their approach has at least been coherent. They attacked Graeme Swann – and whichever spinner happened to be playing in his stead; David Warner continued to play shots; Brad Haddin spread the field; Chris Rogers played watchfully. There's no guarantee that any of these ploys would work on a given day, but at least different people were trying different things. Generally at least one approach came off.
Contrast that with England
Whatever the plans at the outset, pretty much all the batsmen eventually moved towards doing the same thing, which was a 'being seen to play responsibly' brand of impotent watchfulness. Even Kevin Pietersen ended up dead-batting, which is just stupid. The whole point of Kevin Pietersen is high risk, high reward.
Australia's bowlers were more than fine with this default approach and so every now and again, England's batsmen were forced to try and take the initiative. Invariably, they lost their wickets. You've got to choose your moments and your targets for that kind of thing and we're not convinced England did. It seemed like a batsman would try and attack a particular bowler and if it didn't go right the first time, they screwed up that plan and tried something different. They didn't have faith that what they were doing would work given a chance.
In summary
Sometimes the selfish thing to do is to play in a way that doesn't court criticism from a nation basing its opinions on a one-hour highlights programme where they pretty much just see the dismissals. Batsmen need to attack sometimes, but they need to attack selectively and it won't always work. If it doesn't work, they need to retain belief in what they're doing in order that they can attack again. Because otherwise what are you left with?