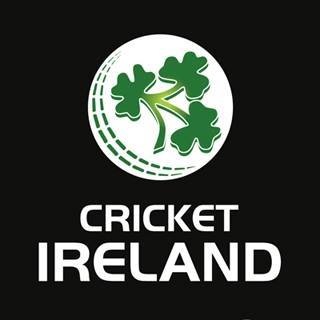 This Ireland v Pakistan Test is a big deal and Ireland are treating it as a big deal. If feels the way international matches are supposed to feel.
Ed Joyce said that Test cricket "wasn't even a pipedream" for Ireland's men's team until relatively recently, which really puts things in perspective. (And this is an All-Ireland team as well, lest we forget – which is not insignificant in itself.)
Tomorow 11 of us will represent the 688 who have gone before us. Thank you for paving the way for us to fulfill our dreams. 🍀 pic.twitter.com/ahPmpgw9h9

— Andy Balbirnie (@balbo90) May 10, 2018
"Test cricket is the best," said Warren Deutrom, the chief executive of Cricket Ireland, speaking to the BBC earlier this week. "It's the pinnacle format and still has the perception of the romance of the game – if we were not playing it we would not be playing the best format."
Deutrom speaks of cricket being the pinnacle in a way that is manifestly less hollow than when most other cricket administrators use that word.
Here are two other things he said, which betray a rare fundamental understanding of things.
Speaking about the fact that Ireland will only play a few Tests a year, he said: "We've an opportunity to create a brand around its sheer rarity."
That idea, that scarcity can increase the value of something, is so simple and so important, yet it is utterly alien to cricket.
And amid all the hoo-ha and dumb ideas and market research, Deutrom also comprehends that something rare and with status can draw attention even in this age of supposedly shortened attention spans. Speaking about why Ireland want to play Tests, he said: "It's also a means to an end; namely to popularise cricket and try to make it a mainstream sport in Ireland."
On top of all the sense he speaks, the bloke clearly also absolutely loves cricket. Warren Deutrom is our cricket executive hero. We are going to get a grey suit with DEUTROM across the shoulders.
Now onto the match. Could Ireland win? Why not? We can think of two pretty major reasons why they might triumph.
(1) They're playing at home and the weather forecast is pretty Irish. These guys know a hell of a lot more about playing in Ireland than anyone else does.
(2) Look at the Ireland team. Most of these guys will be more familiar to you than the England team. They have been playing together for years, they're well-drilled and they have experience of giving a good account of themselves in big one-off matches.
That second point is so important. People often think that an international match is an international match, but do you honestly equate a dead rubber in a five-match bilateral series with a knock-out game in a World Cup or in World Cup qualifying?
Even if they recently failed to make it to the 2019 tournament, big matches in which the players absolutely have to perform are Ireland's soda bread and butter. As they have fought their way to Test status, every game has mattered in a way that fatter, more complacent cricket nations cannot comprehend.
That fight also seems to have given Ireland a sense that Test status is actually something worth fighting for. Quite honestly, that is really very uplifting to witness.