2
minute read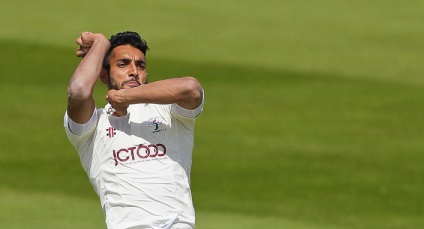 Let's exploit this gap in England's Test series to get up to speed with this year's County Championship and the very top of the table specifically. Currently, that means Sussex.
In their first five innings of this year, the individual members of Sussex's top five passed 50 just four times between them. Sussex have, at points in their various innings, been 128-5, 71-6 and 171-9. Despite this, they won their first two matches. It is therefore worth taking a look at their bowlers.
Sussex have attracted attention for assembling an intriguing seam attack for 2015. Ajmal Shahzad and Tymal Mills are, respectively, an England reject and an England hopeful. However, both pale into insignifance compared to the might of Indooropilly High School's finest alumnus, Steve Magoffin, a man who nets County Championship wickets like an eastern tropical Pacific tuna fisherman nets dolphins. Only he doesn't release them afterwards. He hangs onto them – albeit only in statistical form.
That said, it's actually Shahzad who's been leading the way. He has 20 wickets at 18.25, Magoffin has 10 at 33.10, while Mills seems to be attracting column inches for every wicket he fails to take. He has three at 45.00.
Sussex are top by five points, but second-placed Durham have a game in hand and also just beat them. Durham are another seam-centric side and while these early season games are just as important as those later in the season, they do perhaps give a somewhat misleading picture of who the main contenders are likely to be.