2
minute read
Cricket T-shirts on Amazon
We've made some T-shirts. Maybe you could buy some out of pity.
Here is a yellow one. Coloured T-shirts are £17.95.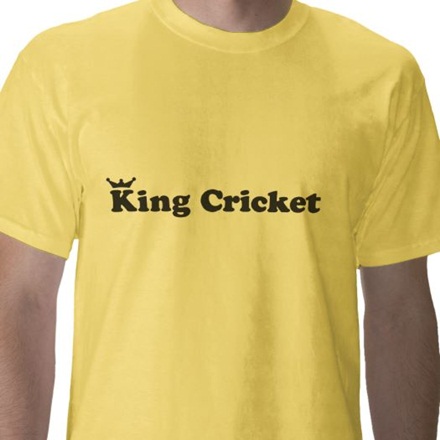 Here is a 'ringer' T-shirt. Ringer T-shirts are £18.50. The grey and black ringer T-shirt is the one we bought to test the quality. We like it quite a lot. We're slightly disappointed that we're too embarrassed to wear a T-shirt bearing our own pseudonym out in public to be honest.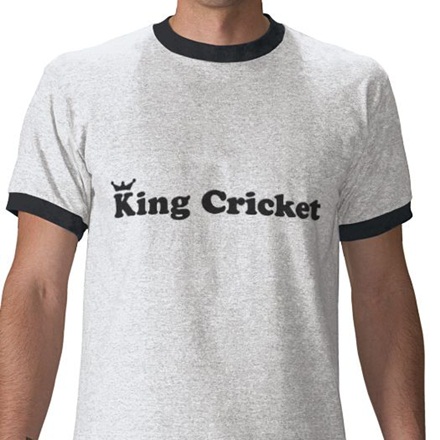 Here is a long-sleeve T-shirt. They are £22.95. The model is doing a gay dance for some reason. You don't have to do that if you buy one.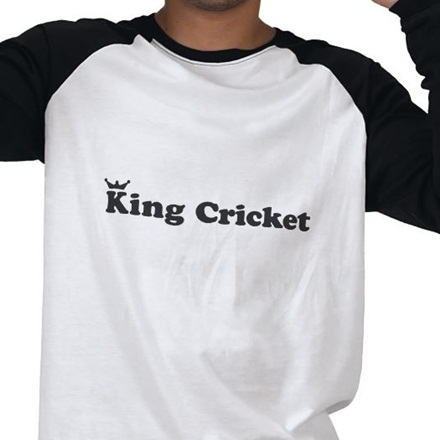 Here is the hooded top or 'hoodie'. It is £34.95.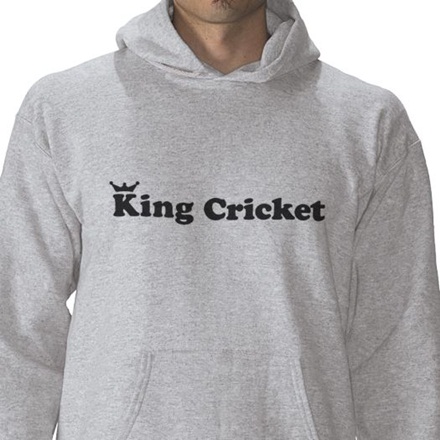 Everything comes in different sizes and most come in different colours as well. Have a look round the shop.
There is also a boring white T-shirt for £12, but we don't like it much, so we're not including a picture.
Finally, you can get mugs and tankards that are very cool but a little overpriced for our taste. We added them just in case.
Buy King Cricket T-shirts and stuff.
The logo is our new one for when we finally get round to tarting up the site's design. Thanks to Dan, Oblong Nads and The Crowe for their opinions, advice and technical assistance.
Biggest thanks go to us however. Firstly, for writing this website for five years and secondly, for coming up with the deceptively simple design for the crown (even if we couldn't actually translate our biro scrawl into something on a computer screen.)