2
minute read
Ged writes:
The weather is glorious and the people are extremely friendly. They have named a bazaar after my pseudonym – Lad Bazaar is the place in Hyderabad for bangles and boy is it sparkly.
Our guide reluctantly takes us to the Lal Bahadur stadium, explaining that the big matches are now played at the Deccan Chargers place some 20-30 kilometres outside the city itself.
The first gate we try is locked, but a friendly local tells us to try a gate further to the right.
At the next locked gate, we are told that the place is completely locked up. But wait, that cannot be true – Daisy can see signs of life inside.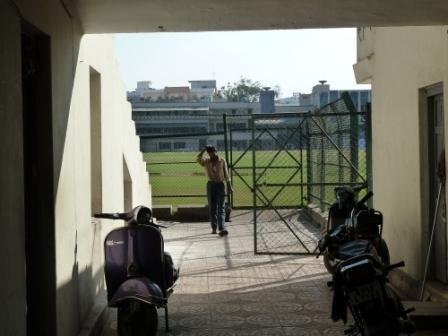 The story changes – try the gate all the way around to the left.
We work up our own story on the way to the "last chance gate". We are officials from the ICC specing out a possible replacement ground for the India v England match originally scheduled for Eden Gardens.
At the next gate we spin our yarn and bingo – we're inside.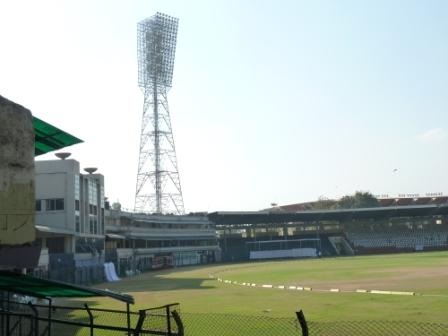 Suddenly, a plethora of groundsmen arrive and start preparing the pitch.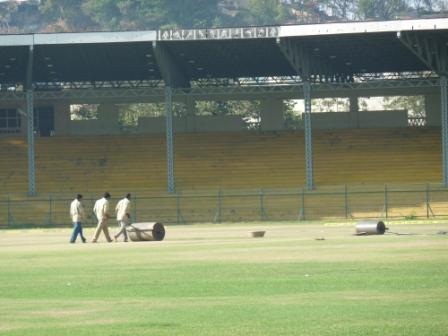 Very impressive. Soon, officials turn up and start offering us lavish entertainment for the rest of the day and evening. Who do they think we are – ICC officials or something?
OK I made that last paragraph up, but we did get inside and the people were friendly. Not sure the ground is quite fit for international cricket any more. The Deccan Chargers have a lot to answer for.