London Tigers are sending a team to tour Bangladesh at the same time as the World Cup. London Tigers help underprivileged youths, so we're having a hard time coming up with a joke for today's post. Maybe something about them being better than England? Is there something in that?
You're always on shaky ground with worthy causes. Press releases are better when they're shoddily written kack about cars or excruciatingly ill-informed drivel about YouTube.
London Tigers operate in Westminster, Brent, Camden, Ealing, Tower Hamlets and Redbridge. Can we do a joke about never having heard of any of those places, or is that disrespectful?
Take a look at this picture: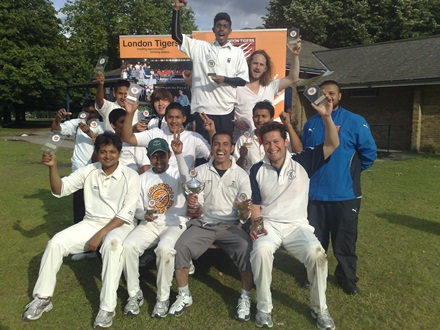 Could you pretend you hadn't heard of Tower Hamlets or Redbridge for comedic effect after looking at that picture?
Could you? How do you think they'd feel about that?