2
minute read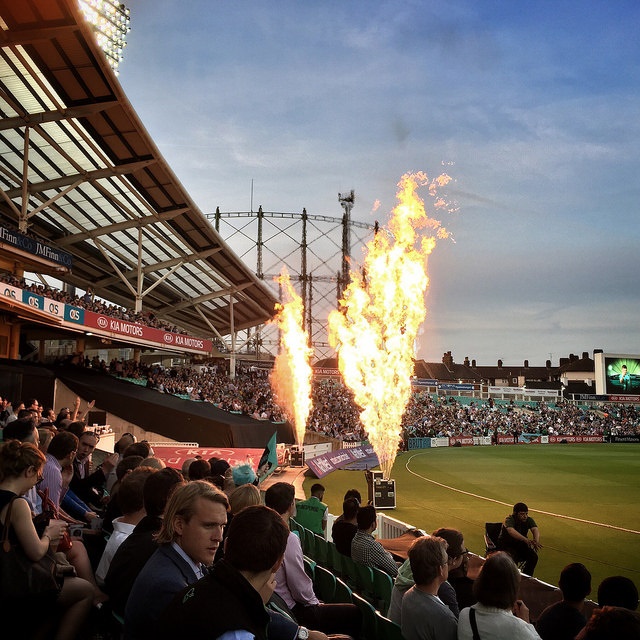 Here's a coagulation of plans, proposals, assumptions and best-guesses for the format of the ECB's new 20-over competition which is due to begin in 2020.
Eight sides
Eight group matches each
Home and away local derbies (to permit that eighth match)
IPL style play-offs
ECB-produced TV coverage with some matches free-to-air
The teams
There's an assumption that the league will feature city teams, but the terminology being used is actually 'city-based' which isn't precisely the same thing.
There's an interesting breakdown of what the teams could be from Nick Hoult of The Telegraph.
Based on grounds likely to host matches, he has suggested (possibly with some prompting):
Red Rose
White Rose
Birmingham
Trent Bridge
The West Country
North London
South London
The South
This list has a 'working title' air about it, but it does give an idea how things might eventually pan out.
It's also interesting to take those sides and see who'll be playing each other twice. Presumably we'll have an extra War of the Roses, Birmingham v Trent Bridge and North v South London. That leaves us with the famously bitter rivalry between the West Country and the South coast in a fixture we'd like to see branded Battle of the Leftovers.
Play-offs
This format is a tad tricksy, but actually kind of vital if the league phase is going to retain interest until the end.
The first-placed team plays the second-placed team with the winner going through to the final.
In contrast, the third and fourth-placed teams have to get through two matches to get to the final. First they play each other and then the winner plays the team that lost the first v second play-off.
So basically there's something to be gained from finishing in the top two rather than scraping through in fourth place.
Subject to change
We honestly don't know why we report on these things sometimes. This'll doubtless all be out of date by the time we click 'publish'.
Loads of people are really angry
There are a fair few people who absolutely loathe the very idea of this tournament; angry to the extent that it's like the ECB have said: "Put down the bat, let's use the stumps as goalposts and have a kickabout instead."
We are slightly nonplussed by this reaction because we believe that Twenty20 really can serve as a gateway format and Test cricket can never die.
Where some people get angry about the transient nature of a T20 match, we tend to see this as precisely the reason why the format won't steamroller its way to total dominance.
Even if it does take on greater prominence in coming years, it feels like there's a ceiling to what T20 can offer with the longer format retaining almost all of its unique selling points when set alongside it.