2
minute read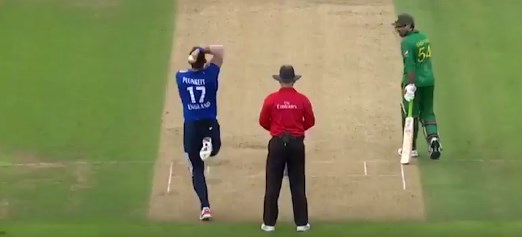 It's not an elaborate plan. It's not particularly intricate. It is however consistent and that is perhaps of greater importance than anything else.
Previously, England seemed to pick 11 players before deciding how to play based on what they ended up with. This led to an ever-changing formula from which no-one really benefited (other than the opposition).
England's current plan basically boils down to having a diverse bowling attack and plenty of batsmen. Whether that's right or wrong, they're sticking with it – which at least means the players know their places in the world.
Take Adil Rashid for example. England want a leg-spinner and he is the best available, so he can relax, knowing an imperfect match won't see him dropped for Stuart Broad.
Pace bowlers like Broad and James Anderson are, in fact, accorded little value. They aren't seen as two of England's most successful bowlers so much as they're seen as just two more right-arm fast-medium bowlers – one of the least valuable commodities in one-day cricket. The two of them aren't being preserved for Test cricket. They're being omitted from the one-day side because the one-day side doesn't want them.
The point here is that while taken in isolation some of England's decisions might seem odd, they make sense when you consider the overarching philosophy.
Pakistan are different. Pakistan change their team frequently, but there doesn't seem to be a framework underpinning these decisions. In the first one-day international they included two slow left-arm all-rounders and omitted their leg-spinner. No-one was quite sure how this decision was arrived at. Nor does anyone have any confidence that they will both remain – including the players themselves.
If nothing else, the inclusion of both Imad Wasim and Mohammad Nawaz (or as Cricinfo would have him "Mohammad Nawaz (3)") smacked of a play-off. Whether that was true or not, that was surely how two near-new players would have taken it. This seems a cruel and ineffective way of gauging their worth.
For as long as the Pakistan plan revolves around selection of two slow left-arm all-rounders, Wasim and Nawaz (3) can be confident of their places in the side. Should one or the other of them have a poor game however, they can fully expect that grand strategy to change.