< 1
minute read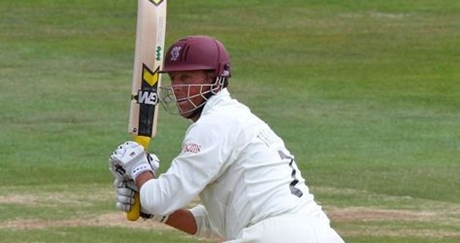 It's funny how things change. Time was, England's one-day batting started with a bang/Banger and then burnt out. Nowadays they light tinder, wait patiently while the kindling gently crackles and then chuck on some logs which have spent eight months marinating in petrol right at the end.
The first scenario refers, of course, to Marcus Trescothick, who made 133 not out off 129 balls in a staggering run chase against Durham this week. Even Paul Collingwood couldn't get him out. His robust, thocking straight bat presents a marked contrast to Alastair Cook's deflections and Ian Bell's scything cuts, which is what we get now.
At the other end of the innings, things are rather cheerier these days. Morgan, Bopara and Buttler provide increasingly demented sloggery, but there's a case for saying that Chris Jordan presents the logical conclusion to this. In Bridgetown, he hit four of the nine balls he faced for six. Today, at the Oval, his strike rate slipped from that high water mark, but only to 292 runs per 100 balls.
Then he did some bowling. We like him a lot.