With live cricket broadcast at a reasonable hour, a Test tour of the West Indies is one of our favourites when it comes to watching the game on TV. It's a shame it comes hot on the heels of the World Cup, ahead of an Ashes and in conflict with the start of the county season. But you get what you're given and all you can do is make jerk chicken, pour yourself a beer and slouch on your sofa making the best of things.
There are many things we'd like to see in the next few weeks. Two major hopes are for signs of good form from Jonathan Trott and James Anderson.
Trott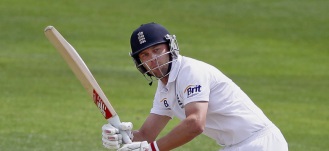 While England have ostensibly replaced Trott's runs with those that have been produced by Gary Ballance, the effect doesn't seem to have been quite the same. England's good performances seem so closely associated with Trott's good performances that he should really be branded 'totemic'.
For some reason, you have to be attention-seeking to be branded a talisman. Andrew Flintoff and Ian Botham were thought of in these terms. Trott less so, but his influence seems to us to have been as great. Perhaps he's less showy amulet and more rabbit's foot contained in an inside pocket. England are shaky. His runs and influence are needed.
Anderson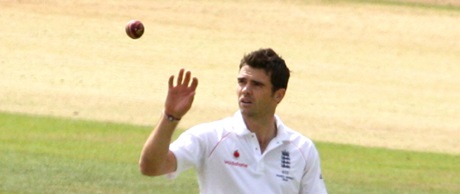 If he plays, this will be Trott's 50th Test. Jimmy Anderson is about to play his 100th. For a quick bowler, that is some total. However, the corollary of that is that we've already seen the bulk of his career. Sad to say, but it would be good to see him find form because we should savour every ball in his remaining Tests. England doesn't produce many bowlers who are this good.
England need him as well – as much as ever, which is worrying. Where once they appeared to have a surfeit of seam bowling riches, a lot of the queue has been revealed to be illusory. Symptomatic of this is the fact that Stuart Broad is certain to play, despite not having shown any form whatsoever since his return from surgery. Fast-medium, unremarkable, largely ineffective, he somehow remains England's first-choice opening bowler.
As ever, it seems like it's all on you, Jimmy.
Adil Rashid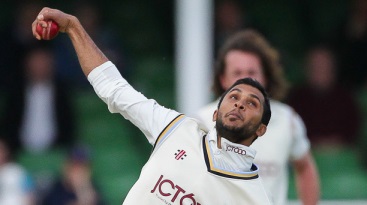 If good form from Trott and Anderson are short- to medium-term hopes, we'd also like to see England move to a place where they are less reliant on them. We'd like to see something from everyone involved, but we'd be particularly pleased if Adil Rashid can somehow get a game and a clutch of wickets.
He is, reportedly, not bowling all that well at the minute, which is a bloody shame. England's strategy where they looked to build suffocating pressure with a battery of right-arm fast-medium bowlers now seems redundant without sufficiently reliable personnel, so it would be good to get some variety.
Everyone assumes that variety demands a fast bowler (preferably a left-armer because some of the best fast bowlers in the world are currently cack-handed and apparently that aspect is more significant than the fact that they're good bowlers regardless of which hand they hold a pen with). But leg-spin is useful. It can provide an injection of chaos when the status quo ain't in your favour.
Rashid is currently no Warne, but it isn't too fanciful to assume that he could do a number on the guileless contemporary lower orders who nevertheless contribute so many runs. Plus he can bat.
Rashid would be no passenger were he to make it into the Test team, but English tradition dictates that one spinner is the default – even if you have two decent options who can also bat. Expect James Tredwell – not a feature of second division Kent's first-class team – to play, and expect him to be judged and discarded from the one-day side on the basis of his Test performances.