2
minute read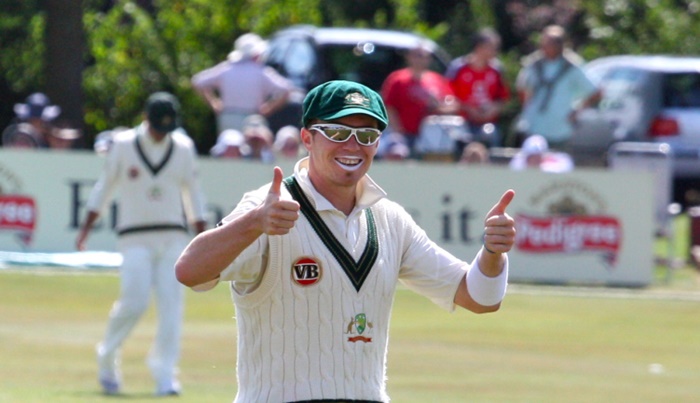 We're having one of those bizarre moments of doubt. Do cricketers play in the Ashes? It sounds wrong to say they 'play the Ashes' but 'play in the Ashes' suddenly sounds like the person's a gleeful pyromaniac dancing in the aftermath of their latest deed.
We've started a new feature in this week's Cricket Badger (sign up here). It's called Australia Pace Attack Injury Watch (catchy, we know) and it's based on the high likelihood that Australia will suffer at least a couple more fast bowling injuries in the coming months.
Australia's fearsome four-pronged pace attack
The joke is not at the players' expense. It's shitty for them to pursue something wholeheartedly only to repeatedly find themselves sitting on the sidelines for extended periods. It's more about the Ashes build-up and excited media coverage of "Australia's four-pronged pace attack".
There was, in theory, a possibility that the home team might field Mitchell Starc, Pat Cummins, James Pattinson and Josh Hazlewood in the same side. It is also possible that all the world's ducks might start clambering onto each other to form giant megaducks, each comprising thousands of individuals. Possible, but highly unlikely.
James Pattinson was this week diagnosed with a stress fracture, so Australia have already lost one prong. The first Test is, what, six weeks away, so further prongs could yet disappear (or fail to sufficiently recover, because they're not all exactly fit and firing as it is). Oh for the certainty of the good old days of Ryan Harris, eh?
The truth of the matter is that Australia will field 'some sort of attack' in the Ashes and it will probably feature one or two of those names or maybe none of them. Who will fill the gaps? Who will actually play?
Who will step into the breach come side strain or knee knack?
Well not John Hastings, that's for sure. While he only has one Test cap, we can't be too sure how far down the list Australia will get. But he's off it altogether though, having retired from the format today due to a back injury.
That leaves us with names like Nathan Coulter-Nile, Hilton Cartwright, Trent Copeland and Jackson Bird. We haven't bothered checking whether any of these players are currently fit.
Maybe also Peter Siddle. The actually-not-particularly-old-timer's taken five wickets in Victoria's first two one-day games this season.
If you feel like you haven't heard from Siddle in a while, you haven't – he hasn't played since last November due to injury.
Feels like we've been here before.