< 1
minute read
Send your pictures of cricket bats and other cricket stuff in unusual places to king@kingcricket.co.uk. It is more than okay to put the cricket thing in the unusual place yourself if you want.
Regular King Cricket contributor Ged Ladd writes…
Deep within Standard Chartered Bank's City of London offices, while strolling through an upper floor atrium, I spotted this cricketing effigy in the window of the floor below.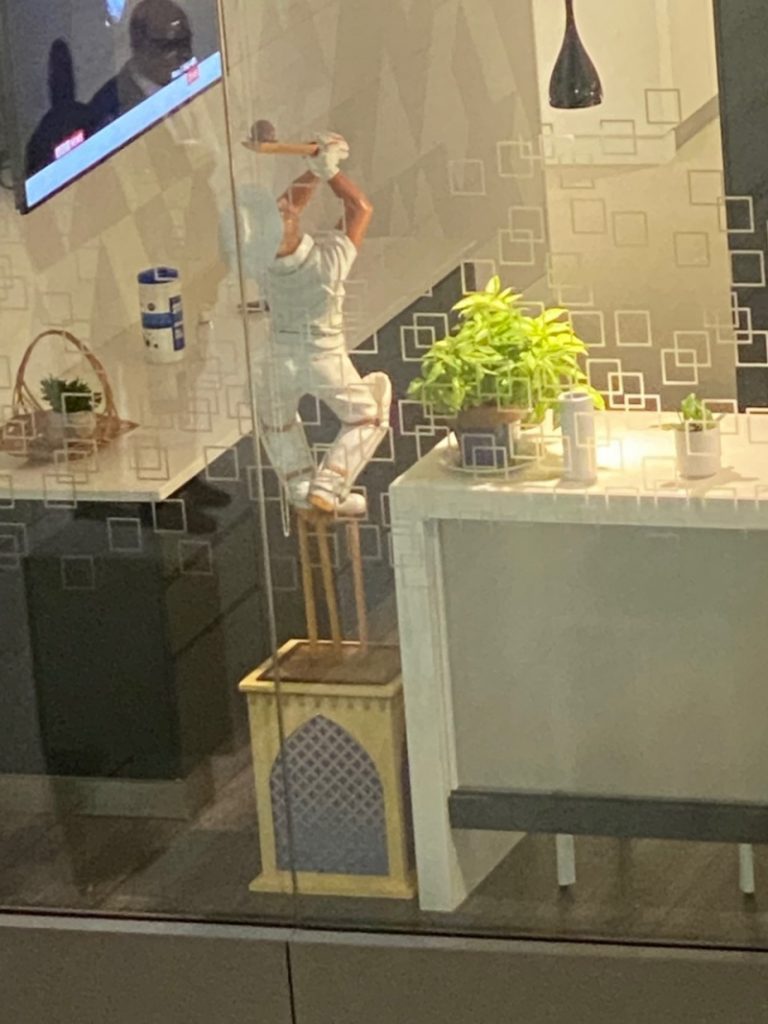 I should point out that I was on those auspicious premises, with colleagues, for a charity fundraising quiz night, which I have written up in excruciating detail on the Ged Ladd & Co website. I was not there on city-slicker, banker-bonus business.
Call me old-fashioned, but standing atop the stumps while executing some sort of a scoopy-swatty shot is not in any cricketing manual that I have ever seen.
Far from standard in my book.