3
minute read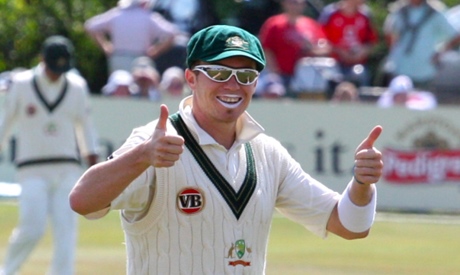 This is an area where you find yourself being dragged along by the consensus. So many people are saying that Australia's seam bowling is strong that you tend to think it must be true. Frequently, people will talk about the attack as a whole, which is usually a sign that they haven't actually given the matter a great deal of thought.
Once a current of opinion is formed, it's hard to swim against it. We're trying to play devil's advocate here, but our subsconscious is warning us that we're opening ourselves up to becoming an idiot buoy floating in a sea of sense. Doubtless many others have felt the same way and have instead just gone with the flow, which is worth bearing in mind the next time you hear or read any assessment of the Aussie quicks.
Let's try and deal in facts. James Pattinson, Mitchell Starc, Ryan Harris, Jackson Bird and James Faulkner can boast 33 Test caps between them. There is so much we don't know. Even someone like Ryan Harris, who has been around for years, is to some degree untested.
That sounds ridiculous, but it's true. We tend to think that his horrific propensity for injury is the only thing keeping him from taking millions of wickets, but since when have 47 wickets told us all we need to know? Although he's very good, we sometimes feel like Harris has been a beneficiary of the phenomenon where players are better when they're out of the side. Hope doesn't die in tough times. People just find a place to hang it where it's out of harm's way.
Of the others, James Pattinson, Mitchell Starc and Jackson Bird have to some extent shown that they can do, but if we can change the emphasis for the second time in two days, what WILL they do? The art of bowling is greatly simplified in the build-up to a series: He's a left-armer, bowls at a decent pace, swings the ball into the right-hander – ergo, he's a fantastic bowler.
Think about what James Anderson could do when he first appeared in international cricket and what he can do now. On a basic, Ashes preview level, he could do exactly the same stuff, but he wasn't remotely the same bowler. We're not saying that Pattinson, Starc and Bird are bound to fail. We're pointing out that there's more uncertainty than people are acknowledging.
Imagine asking two experts whether Jackson Bird will become a great Test bowler. One says yes and lists what he can do, the other says they don't know, but lists what he can do. The second view makes more sense, but is far less likely to be reported.
Peter Siddle is deeper into his career and so the rose-tinted spectacles are off. In fact, some people are already talking about dropping him – people with short memories, who always feel like there's something better. Idiots, in short.
For one thing, we already know that Peter Siddle won't crumple due to the pressure of an Ashes series (he took a hat-trick on the first day of the last one, for crying out loud). That is worth something. That is worth a lot. And it is just one of many attributes that some of Australia's other bowlers are yet to show they possess.