2
minute read
"We don't want to say he's going to be the next Botham, or the next Flintoff," said Trevor Bayliss. England's coach then veered away from an already painfully familiar statement somewhat by adding: "He'll be the next Ben Stokes" – as if we've had one already.
Every time anyone says "he isn't the next Botham" or "he isn't the next Flintoff," all they're doing is reinforcing the idea that this is precisely what Ben Stokes is. He's the next Botham AND the next Flintoff; the latest in a lineage of bombastic England all-rounders with a strangely overlooked patch where Tony Greig should be.
Of course Stokes isn't the next Botham in the sense of being identical to him and liable to perform precisely the same feats. We're not idiots. We know that. He hasn't been bred in a tank using Beefy DNA and raised in an artificial reality in which he was given all the same experiences growing up. But like Botham, he hits the ball hard – like Flintoff too. And all three bowled fast-medium and had a reputation for enjoying a drink.
In many senses, this is what you'd expect. There are plenty of aggressive batsmen around, England produces fast-medium bowlers by the boatload and Mark Wood and Moeen Ali are the only two men in the current team who don't drink.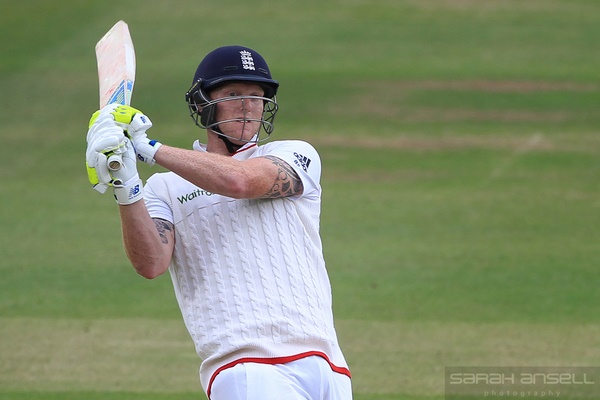 It is quite an English archetype though. Australia produces more than its fair share of fast bowlers, leg-spinners and top quality batsmen, but the nation's all-rounders are often a bit insipid. Maybe Mitchell Marsh will one day buck this trend, but at present he feels just a bit Shane Watson-ish – promising, but ultimately disappointing.
English all-rounders are different. The national side survives without one, but always seems to become a great deal stronger with one. They've now come along often enough that we should actually make some effort to distinguish between them rather than just parrotting the 'not the new…' line.
A striking development this weekend was Ben Stokes' swing bowling. In, out, and moving the ball miles, it persuaded Trevor Bayliss to confusingly suggest that he could become 'the next Jimmy Anderson'. Botham was of course an exceptional swing bowler (it's perhaps the one topic on which he commentates well), while Flintoff wasn't – although he was probably the most adept of the three at reverse swing.
If you saw Stokes eat a banana on Saturday, you'll agree with Jarrod Kimber that Stokes does everything violently. At one point he retrieved his cap from the umpire with a huge downward swing of the arm, as if he was trying to slap through a block of wood with his bare hand. Violent swing appears to be the latest manifestation of this tendency.
You've kind of seen this thing before, but you also haven't. He's like Botham and Flintoff, but also different.