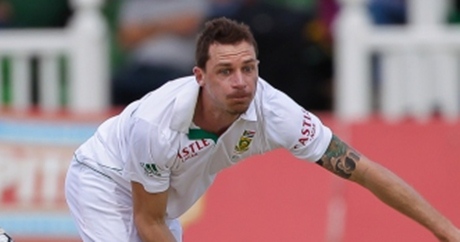 Stumps. Everywhere.
Shaun Tait might have notched 160kph this week, but Dale Steyn's shown that if you add swing to the mix, you're sorted. In fact, he didn't even need to resort to scorching pace against India. It's good to have scorching pace to fall back on when you aren't swinging the ball this way and that and taking eight wickets in a day.
Not many fast bowlers take eight wickets in a day in India. That's mostly because of the pitches, but Dale Steyn doesn't rely on the pitch to take wickets. He swings the ball and puts it right up there where the batsman has a go at it. Later in the innings, he does exactly the same thing only with reverse swing. Bouncers are rare and lethal because of that.
Indian fans might not agree right now, but the cricket world needs Dale Steyn. Great bowlers are a rarity and Steyn's proving himself great.
Next time someone calls you 'a Steyn on this planet', take it as a compliment.